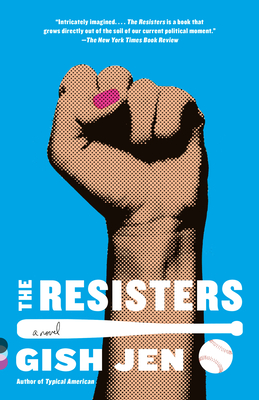 The Resisters
A novel (Vintage Contemporaries)
Paperback

* Individual store prices may vary.
Other Editions of This Title:
Digital Audiobook (2/3/2020)
Hardcover (2/4/2020)
Library Binding, Large Print (12/2/2020)
February 2020 Indie Next List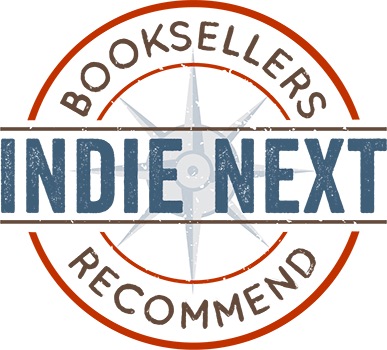 "I finished
The Resisters
in a day. I don't know how a book can be so devastating yet so miraculously wonderful at the same time. I was completely captivated by the family whose story Jen tells. The world she creates — set in near-future AutoAmerica — is so believable an outcome of what we see around us today that it feels as much prescient as imagined. A sort of cautionary tale,
The
Resisters
is not only a book to love, it's a book that's important. I'm in awe."
— Carole Horne, Harvard Book Store, Cambridge, MA
View the List
Description
The moving story of one family struggling to maintain their humanity in circumstances that threaten their every value—from the highly acclaimed, award-winning author of Thank You, Mr. Nixon. • "Intricately imagined … [It] grows directly out of the soil of our current political moment." —The New York Times Book Review

The time: not so long from now. The place: AutoAmerica, a country surveilled by one "Aunt Nettie," a Big Brother that is part artificial intelligence, part internet, and oddly human—even funny. The people: divided. The "angelfair" Netted have jobs and, what with the country half under water, literally occupy the high ground. The Surplus live on swampland if they're lucky, on water if they're not.
 
The story: To a Surplus couple—he once a professor, she still a lawyer—is born a girl, Gwen, with a golden arm. Her teens find her happily playing in an underground baseball league, but when AutoAmerica faces ChinRussia in the Olympics, Gwen finds herself in dangerous territory, playing ball with the Netted even as her mother battles this apartheid-like society in court.
Praise For The Resisters: A novel (Vintage Contemporaries)…
"Intricately imagined . . . The Resisters is a book that grows directly out of the soil of our current political moment." —The New York Times Book Review

"The magic of [The Resisters] is that, amid a dark and cautionary tale, there's a story also filled with electricity and humor—and baseball. . . . [A] great gift." —The Washington Post

"Sweeping, subversive. . . . Brilliant. . . . [The Resisters] finds in baseball a compelling metaphor for a country that will always have something to prove." —Entertainment Weekly
 
"A dystopia so chillingly plausible that an entire review could be spent simply describing its components. . . . Marvelous."  —The Boston Globe
 
"[An] inspired vision. . . . In The Resisters, [Jen] offers hope that, after a long, misbegotten seventh-inning stretch, Americans of the near future will be eager to once again play ball and take up the hard work of participatory democracy." —NPR

"Jen writes electric, entertaining sentences. . . . In sport, Jen finds a metaphor for what it is to be human." —Bookforum
 
"An entertaining ride in a new yet familiar world. . . . Empowering." —Minneapolis Star Tribune
 
"Triumphantly original . . . a 1984 for our time. . . . Don't dare call this fantasy or science fiction. This is a world all too terrifying, dangerous and real." —Newsday
 
"Sweeping, subversive. . . . Brilliant. . . . As Jen reveals how America became AutoAmerica, one seemingly tiny but cumulatively fatal development at a time, she finds in baseball a compelling metaphor for a country that will always have something to prove." —Entertainment Weekly
 
"Jen masterfully builds her dystopian world, depicting how easily such a change can creep over a populace too ready to trade liberty for convenience . . . At heart, a story about love, family, and the core values of freedom and independence." —Nashville Scene
 
"Clever . . . So meaningful, and so disquieting . . . The Resisters raises a host of provocative questions about what a ruthless combination of omnipresent technology and economic inequality might look like. George Orwell would be proud. And scared." —Shelf Awareness
  
"Astutely realized and unnervingly possible . . . Jen masterfully entwines shrewd mischief, knowing compassion, and profound social critique in a suspenseful tale encompassing baseball ardor, family love, newly insidious forms of racism and tyranny, and a wily and righteous resistance movement." —Booklist (starred review)
 
"A dire tale of nonconformity in a world gone mad." —Library Journal (starred review)
 
"Subtle dystopian fiction . . . beautifully crafted and slyly unsettling. . . . The juxtaposition of America's pastime and the AI-enabled surveillance state Jen presents here is brilliant." —Kirkus Reviews (starred review)
 
"[A] shrewd and provocative near-future novel. . . . [Jen's] intelligence and control shine through in a chilling portrait of the casual acceptance of totalitarianism." —Publishers Weekly

"The Resisters is palpably loving, smart, funny and desperately unsettling. The novel should be required reading for the country, both as a cautionary tale and because it is a stone-cold masterpiece. This is Gish Jen's moment. She has pitched a perfect game." —Ann Patchett, author of The Dutch House
 
"An absolute joy . . . I finished The Resisters with a tear in my eye and a smile on my face. Who could ask for a better combo? Gish Jen has written a one-of-a-kind book with great characters—especially Eleanor, who is the heart of the story—and a warm heart. Remind Ms. Jen that the great Ernie Banks said, 'Hey, guys, let's play two!' Which is my way of saying I wouldn't mind a sequel. Probably won't happen, but a guy can hope. P.S. This lady knows her baseball." —Stephen King, author of The Institute

"Can there be a dystopian novel of lightness, delicacy and charm? In which baseball, our subtle, determined summer game, is the means of resistance against the dehumanizing overlords? In which a girl who pitches like Satchel Paige is the blue-haired hero? Gish Jen says, Yes! And she is right! Where there is baseball, there is hope. And beautiful prose, too." —Cathleen Schine, author of The Grammarians
 
"Inventive, funny, and tender, The Resisters is about family, baseball, and the future—but more than anything, it is about freedom, and it is about us—here, now." —Allegra Goodman, author of The Chalk Artist

"Brilliant . . . A heartbreaking novel with the sensitivity, emotional range, and prophetic power of Margaret Atwood's The Handmaid's Tale." —Jean Kwok, author of Searching for Sylvie Lee

"I LOVE this novel as much as I fear the future Gish Jen has conjured in it. In this anything but brave new world, baseball is what survives and reminds us of our humanity, and a girl's golden arm forms the kernel of resistance. What an enchanting conceit! Gish Jen has hit a grand slam." —Jane Leavy, author of The Big Fella: Babe Ruth and the World he Created

Vintage, 9780525657224, 320pp.
Publication Date: January 12, 2021
About the Author
GISH JEN is the author of four previous novels, a story collection, and two works of nonfiction. Her honors include the Lannan Literary Award for fiction and the Mildred and Harold Strauss Living Award from the American Academy of Arts and Sciences. She delivered the William E. Massey Sr. Lectures in American Studies at Harvard University. She teaches from time to time in China and otherwise lives in Cambridge, Massachusetts.