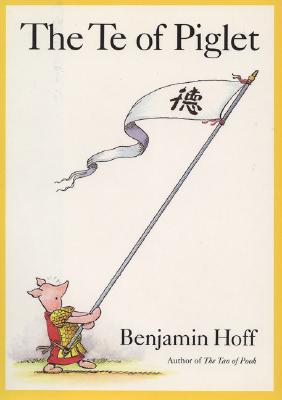 The Te of Piglet (Hardcover)
Dutton Books, 9780525934967, 272pp.
Publication Date: September 1, 1992
* Individual store prices may vary.
or
Not Currently Available for Direct Purchase
Description
The Te of Piglet . . . in which a good deal of Taoist wisdom is revealed through the character and actions of A. A. Milne's Piglet. Piglet? Yes, Piglet.For the better than impulsive Tigger? or the gloomy Eeyore? or the intellectual Owl? or even the lovable Pooh? Piglet herein demonstrates a very important principle of Taoism: The Te--a Chinese word meaning Virtue--of the Small.
About the Author
Benjamin Hoff grew up in a rural area a few miles from Portland, Oregon at the opposite end of the valley in which Opal Whiteley wrote her diary. As a child, he, like Opal, preferred to spend his time outdoors, observing animals, insects, and plants. From an early age, he, too, loved to write. He is tha author of the bestselling The Tao of Pooh and The Te of Piglet."
Advertisement