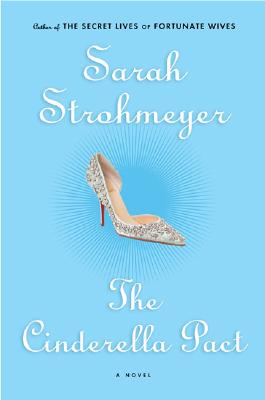 The Cinderella Pact (Hardcover)
Dutton Adult, 9780525949572, 304pp.
Publication Date: June 22, 2006
* Individual store prices may vary.
or
Not Currently Available for Direct Purchase
Description
In this funny and big-hearted story by the author of The Secret Lives of Fortunate Wives, three best friends make a pact to transform themselves into the glamorous women they've always wanted to be.

Nola Devlin has a secret identity. By day she is an overweight, frumpy, and overlooked editor, but by night she slips behind her keyboard and into her alter ego: Belinda Apple. Belinda is thin, gorgeous, and the author of a glamorous advice column, "OnBeing Fab!" Not even Nola's two best friends or her jealous sister (who worships Belinda as the "sister she never had") know her secret.
Nola is shocked when Belinda receives a desperate letter from Deb, her best friend and former cheerleading captain, now also overweight and depressed. Nola resolves to help her friend, and together with their pal Nancy, the trio form the "Cinderella Pact"--a promise to be their own fairy- godmothers and help change one another for good.
But things don't turn out the way the three friends expect. Deb's formerly devoted husband drifts further away with every pound she loses, while Nola finds herself caught between a crush on her dreamy boss and the attentions of a charming British reporter. But which of them loves the real Nola? Only when her secret identity is revealed will she find out which man is right for her, and if her two best friends can forgive her deception. BACKCOVER: Praise for The Secret Lives of Fortunate Wives:
"The mordantly observant Strohmeyer skewers the lifestyles of the rich and fatuous with spot-on irony, painting her pretentious socialites with broad, sarcastic strokes in an uproarious, upscale, tongue-in-cheek tour de force."
--BOOKLIST
Advertisement