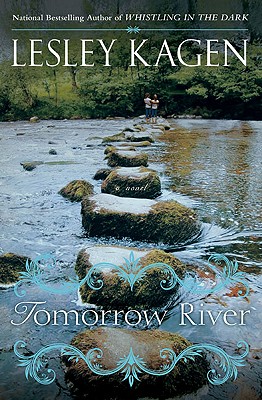 Tomorrow River (Hardcover)
Dutton Adult, 9780525951544, 352pp.
Publication Date: April 29, 2010
* Individual store prices may vary.
May 2010 Indie Next List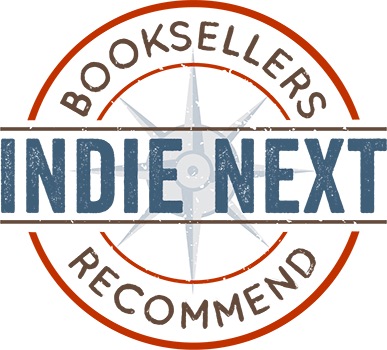 "Kagen's trademark has become her unusual narrators, and Tomorrow River gives us one to remember in Shenandoah 'Shenny' Carmody--twin of mute Woody, and daughter of a formidable Virginia Supreme Court judge and his missing wife. Ingeniously, Kagen gives us a compelling story on two levels--one we're told by 11-year-old Shenandoah, and one we 'understand' as a reader. Atmosphere, great characters, interesting twists--Tomorrow River has it all."
— Jill Miner, Saturn Booksellers, Gaylord, MI
View the List
Description
National bestselling author Lesley Kagen makes her hardcover debut with an extraordinary literary thriller, rendered through the eyes of an unforgettable eleven-year-old girl. During the summer of 1968, Shenandoah Carmody's mother disappeared. Her twin sister, Woody, stopped speaking, and her once-loving father slipped into a mean drunkenness unbefitting a superior court judge. Since then, Shenny-named for the Shenandoah valley-has struggled to hold her world together, taking care of herself and her sister the best she can. Shenny feels certain that Woody knows something about the night their mother vanished, but her attempts to communicate with her mute twin leave her as confused as their father's efforts to confine the girls to the family's renowned virginia estate. As the first anniversary of their mother's disappearance nears, her father's threat to send Woody away and his hints at an impending remarriage spur a desperate Shenny to find her mother before it's too late. She is ultimately swept up in a series of heartbreaking events that force her to come to terms with the painful truth about herself and her family. Told with the wisdom, sensitivity, and humor for which Lesley Kagen has become known, Tomorrow River is a stellar hardcover debut.
About the Author
Lesley Kagen is an actress, voice-over talent, and restaurateur, as well as the author of two previous national bestselling novels. Whistling in the Dark has been translated into five languages and was a Midwest Choice Honor winner. Land of a Hundred Wonders, an Indie Next pick, was also nominated for a Midwest Choice Award. She lives near Milwaukee, Wisconsin.
Praise For Tomorrow River…
"...the charming, genuine voice of Shenny, whose country-Southern dialect is beautifully rendered with rhythmic cadences, is impossible to resist...Overall, it's the tender bond between the twins that redeems the world from the cruelty around them and keeps you rooting for them right up until the end."
-Milwaukee Magazine

"Shenandoah leaps off the page in vivid color: sparky, resourceful, trying to cope...and doing it with the matter-of-fact, heartbreaking courage that kids learn when there's no other choice. This book is packed with warmth, wit, intelligence, images savory enough to taste-and deep dark places that are all the more terrible for being surrounded by so much brightness."
-Tana French, New York Times bestselling author of In the Woods and The Likeness

"Be prepared for all your other obligations to be neglected when you begin Tomorrow River. I fell so deeply in love with the spunky, brave, broken- hearted Shenny and her fragile twin Woody that I couldn't rest or concentrate on anything else...Shenny warns us early on that first impressions 'can be dead wrong,' and that holds true to the last page of the novel. I was continually surprised, and as a reader that means continually delighted-a rare gift."
-Katrina Kittle, author of The Kindness of Strangers
or
Not Currently Available for Direct Purchase