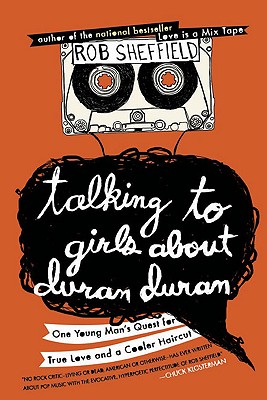 Talking to Girls About Duran Duran: One Young Man's Quest for True Love and a Cooler Haircut (Hardcover)
One Young Man's Quest for True Love and a Cooler Haircut
Dutton Adult, 9780525951568, 288pp.
Publication Date: July 15, 2010
* Individual store prices may vary.
or
Not Currently Available for Direct Purchase
July 2010 Indie Next List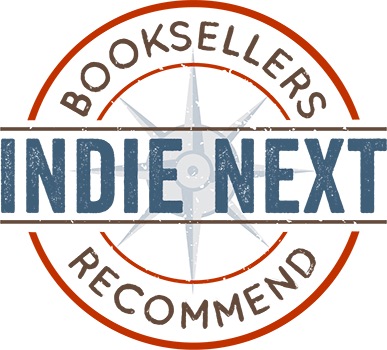 "Talking to Girls About Duran Duran is a book for anyone who has been surprised by a wave of nostalgia for the 1980s upon hearing 'Rio' or 'Hungry Like the Wolf.' Readers may find themselves nodding their heads, pumping their fists in the air, or, more likely, running to their music collections and dancing around the room as Sheffield evokes fond and bittersweet memories of the decade everyone thought they hated."
— Carol Schneck, Schuler Books & Music, Okemos, MI
View the List
Description
Growing up in the eighties, you were surrounded by mysteries. These were the years of MTV and John Hughes movies, the era of big dreams and bigger shoulder pads. Like any teenage geek, Rob Sheffield spent the decade searching for true love and maybe a cooler haircut. "Talking to Girls About Duran Duran" is his tale of stumbling into adulthood with a killer soundtrack. Inept flirtations. Dumb crushes. Deplorable fashion choices. Girls, every last one of whom was madly in love with the bassist of Duran Duran.
In his first book, the national bestseller "Love Is a Mix Tape," Sheffield shared a heartbreaking true story of love and grief. With "Talking to Girls About Duran Duran," he returns with a smart, funny, and emotionally pitch-perfect trip through the music and memories of the eighties. As a confused teenager stranded in the suburbs, mowing lawns, and playing video games, Rob had a lot to learn about women, love, music, and himself. But he was sure his radio had all the answers, whether he was driving an ice cream truck through Boston to "Purple Rain," slam dancing to The Replacements, or pondering the implications of Madonna lyrics.
From Bowie to Bobby Brown, from hair metal to hip-hop, he loved them all. "Talking to Girls About Duran Duran" is a journey through pop culture of an American adolescence that will remind you of your first crush, first car, and first kiss. But it's not just a book about music. This is a book about moments in time, and the way we obsess over them through the years. Every song is a snapshot of a moment that helps form the rest of your life. Whenever you grew up, and whatever your teenage obsessions, "Talking to Girls About Duran Duran" brings those moments to life.
About the Author
Rob Sheffield has been a music journalist for more than twenty years. He is a contributing editor at "Rolling Stone," where he writes about music, TV, and pop culture, and regularly appears on MTV and VH1. He is the author of the "New York Times" bestseller "Love Is a Mix Tape," which has been translated into French, German, Swedish, Italian, Japanese, Russian, and other languages he cannot read. He lives in Brooklyn, NY.
Praise For Talking to Girls About Duran Duran: One Young Man's Quest for True Love and a Cooler Haircut…
A handful of rock writers can explain what they think about music, and lots of rock writers can explain what they feel about music. What makes Rob Sheffield different is that he understands how those feelings are generated. He can turn those abstract emotions into concrete thoughts. It doesn't happen often, but sometimes the smartest guy in the room is also the funniest guy in the room...and the nicest guy...and the tallest guy...and the most vocal Chaka Khan fan. Read Talking to Girls About Duran Duran and enter that room.
-Chuck Klosterman, New York Times bestselling author of Eating the Dinosaur and Sex, Drugs, and Cocoa Puffs

"In Talking to Girls About Duran Duran, Rob Sheffield goes deep into the '80s, into his own adolescent heart. Sheffield uses music the way some people use scripture-to elucidate and sanctify the mysteries of life. He raises teen angst into high art that is funny, charming, and profoundly pleasurable."
-Darcey Steinke, author of Easter Everywhere

"[Sheffield]'s such a funny and insightful critic... After happily wallowing in this nostalgic journey, haul out your Go-Gos tunes, and you'll soon feel the same."
-Miami Herald

"... a lighthearted coming of age story about a music-addicted teen growing up in '80s Boston, driving an ice cream truck and gobbling up all things new wave. We all have songs that serve as emotional and biographical touchstones, but Sheffield has a gift for writing about such songs and bands in a way that brings his past to vivid life."
-Dallas Morning News

"Readers who were teens during the Eighties will love Sheffield's anecdotes, insights, and odd pop-culture trivia and will find themselves humming the tunes as they read. Those who don't remember this time period will be looking up the bands to find out more. An endearing coming-of-age story, perfect for music lovers and all who feel nostalgic for the music and moments that shaped their lives."
-Library Journal

"Sheffield is back with the same encyclopedic knowledge of pop music and touching, resonant prose in Talking to Girls About Duran Duran...incredible, almost stream-of-consciousness commentary on 1980s music."
-Bookpage

"Much like the '80s, this book is chock-full of pure, guilty-pleasure cheese ... [but] Sheffield's writing is deeply introspective and thoughtful, not just entertaining."
-Philadelphia City Paper

"Humorous, heartbreaking, and heroic."
-Entertainment Weekly on Love Is a Mix Tape
Advertisement