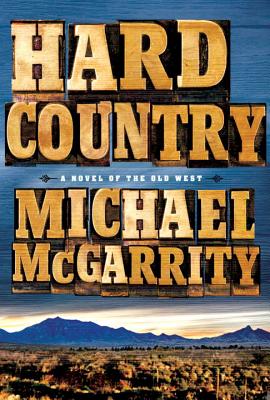 Hard Country (Hardcover)
Dutton Books, 9780525952466, 607pp.
Publication Date: May 10, 2012
* Individual store prices may vary.
or
Not Currently Available for Direct Purchase
Description
A richly authentic epic adventure of rough-hewn men and courageous women, set in the hard country of the American Southwest frontier.
"Hard Country" is a rare and extraordinary story of onefamily's struggle to settle and endure in the vast, untamed territory of New Mexico.
In the wake of the death of his wife as she gives birth to his son, and the killing of his brother on the West Texas plains, John Kerney is forced to give up his ranch, leave his son behind, and strike out in search of the murderous outlaws and a place where he can start over. He drifts south until he meets a man who offers him work trailing cattle to the New Mexico Territory and forever changes his life.
Spanning the years of 1875 to 1918, "Hard Country" is the Western reinvented and enlarged into a saga that above all celebrates the people and the land of the great Southwest.
About the Author
Michael McGarrity is author of the Anthony Award-nominated Tularosa, Mexican Hat, Serpent Gate, Hermit's Peak, The Judas Judge, Under the Color of Law, and The Big Gamble. A former deputy sheriff for Santa Fe County, he established the first Sex Crimes Unit. He has also served as an instructor at the New Mexico Law Enforcement Academy and as an investigator for the New Mexico Public Defender's Office.
Praise For Hard Country…
"This is a western that women will love."—Max Evans, author of The Rounders, The High Lo Country, Madam Millie, and others.


"Hard Country is the evocation of real people in a real land. McGarrity is an accomplished storyteller, and he writes with clarity, perception, and authenticity. Those who read this novel will find it engaging, and they will come away with a deeper understanding and appreciation of the Old West and of the part it played in forging the American imagination." — N. Scott Momaday, Pulitzer Prize winning author of House Made of Dawn, The Way to Rainy Mountain, In the Bear's House, and others.
Advertisement