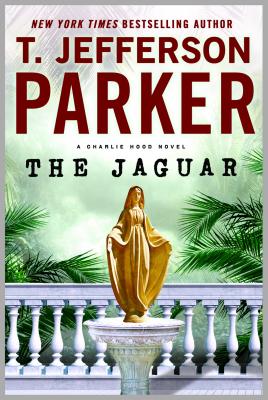 The Jaguar (Hardcover)
Dutton Adult, 9780525952572, 368pp.
Publication Date: January 10, 2012
* Individual store prices may vary.
Description
"New York Times" bestseller T. Jefferson Parker, crime fiction's most critically acclaimed and award-winning writer continues "the most ground-breaking crime series in decades." ("St. Louis Post- Dispatch") with another gripping tale of the Mexican border.
Erin McKenna, a beautiful songwriter married to a crooked Los Angeles County sheriff 's deputy, is kidnapped by Benjamin Armenta, the ruthless leader of the powerful Gulf Cartel. But his demands turn out to be as unusual as the crumbling castle in which Erin is kept. She is ordered to compose a unique narcocoriddo, a modern-day folk ballad of the kind that have recorded the exploits of the drug dealers, gunrunners, and outlaws who have highlighted Mexican history for generations. Under threat of death, Armenta orders Erin to tell his life story-in music-and write "the greatest narcocorrido of all time." Allowed to wander the dark hallways of the castle retreat with only a guitar and a mysterious old priest to keep her company, Erin must produce the most beautiful song that these men have ever heard.
As the mesmerizing music and lyrics of Erin's song cascade from the jungle hideout, they serve as a siren song to the two men who love Erin: her outlaw husband, Bradley Smith, and the lawman Charlie Hood- two men who together have the power to rescue her. Here, amid the ancient beauty and haunted landscape of the Yucatecan lowlands, the long-simmering rivalry between these men will be brought closer to its explosive finale.
T. Jefferson Parker, who is widely hailed as his generation's most accomplished and talented crime novelist, delivers a crime thriller that dramatically redefines the landscape of the cartel wars as an epic clash of good and evil.
About the Author
T. Jefferson Parker is the bestselling author of fifteen previous novels, including "L.A. Outlaws" and "Storm Runners." Along with Dick Francis and James Lee Burke, he is one of only three two-time recipients of the Edgar Award for Best Novel. Parker lives with his family in Southern California.
or
Not Currently Available for Direct Purchase