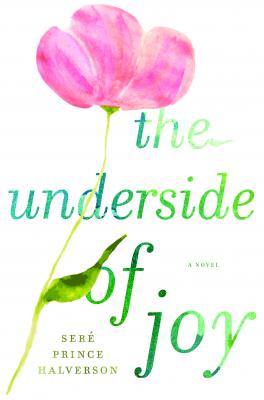 The Underside of Joy
Hardcover

* Individual store prices may vary.
Other Editions of This Title:
Digital Audiobook (1/11/2012)
Paperback (11/27/2012)
Paperback (3/12/2012)
Hardcover, Large Print (5/1/2012)
Description
Set against the backdrop of Redwood forests and shimmering vineyards, Sere Prince Halverson's compelling debut tells the story of two women, bound by an unspeakable loss, who each claims to be the mother of the same two children.
To Ella Beene, happiness means living in the northern California river town of Elbow with her husband, Joe, and his two young children. Yet one summer day Joe breaks his own rule-"never turn your back on the ocean"-and a sleeper wave strikes him down, drowning not only the man but his many secrets.
For three years, Ella has been the only mother the kids have known and has believed that their biological mother, Paige, abandoned them. But when Paige shows up at the funeral, intent on reclaiming the children, Ella soon realizes there may be more to Paige and Joe's story. "Ella's the best thing that's happened to this family," say her close-knit Italian-American in-laws, for generations the proprietors of a local market. But their devotion quickly falters when the custody fight between mother and stepmother urgently and powerfully collides with Ella's quest for truth.
"The Underside of Joy" is not a fairy-tale version of stepmotherhood pitting good Ella against evil Paige, but an exploration of the complex relationship of two mothers. Their conflict uncovers a map of scars-both physical and emotional-to the families' deeply buried tragedies, including Italian internment camps during World War II and postpartum psychosis.
Weaving a rich fictional tapestry abundantly alive with the glorious natural beauty of the novel's setting, Halverson is a captivating guide through the flora and fauna of human emotion-grief and anger, shame and forgiveness, happiness and its shadow complement . . . the underside of joy.
Praise For The Underside of Joy…
"The Underside of Joy covers the transforming experiences of most of our lives — marriage, parenthood and death — with maturity, understanding and grace. Anyone who has known love, loss, regret and forgiveness can identify with Ella and her transformation, and with subplots about sibling rivalry, the local food movement and the persecution of Italian immigrants during World War II, the book offers a lot to think about. I suspect it will be a book club favorite."
-Associated Press

"[An] exquisite debut… moving and hopeful."
--People Style Watch

"Halverson's debut novel marks her as a strong new voice in women's fiction…this would make an excellent book-club choice."
--Booklist

"Halverson paints a lovely picture of smalltown life and intimate family drama…Nuanced characters and lack of cliché make for a winning debut."
--Publishers Weekly

"Halverson avoids sentimentality, aiming for higher ground in this lucid and graceful examination of the dangers and blessings of familial bonds." -Kirkus Reviews

"Seré Prince Halverson's debut novel is a faultless exploration of sadness and shame, anger and forgiveness; a story well told about people we would like to know." -Shelf Awareness

"The writing in The Underside of Joy is as purely beautiful as the story is emotionally complex. When Ella Beene is wrenched from a state of unexamined happiness into confusion and grief, she finds that her only hope of emerging whole is to face searing and long-buried truths. Ella embarks on a difficult journey, both morally and materially, one that requires her to risk losing everything she most loves. I cheered (sometimes through tears) her every step." -Marisa de los Santos
--Marisa de los Santos

"Searingly smart and exquisitely written, Halverson's knockout debut limns family, marriage and a custody battle in a way that gets under your skin and leaves you changed. To say I loved this book would be an understatement." -Caroline Leavitt, New York Times bestselling author of Pictures of You

"Seré Prince Halverson's emotionally rich debut novel . . . weaves complex subplots with deceptive ease. . . . The strength of this novel is in its empathy for all its characters—and for two women who want what's best for the children they both love with equal claim on motherhood."
--Sarah Weinman, Publishers Marketplace

"Halverson's gloriously down-to-earth novel is so pitch perfect that as readers reluctantly reach the last page, wanting more, they will have to take it on faith that this really is her first fiction."
-Library Journal (starred review)
Dutton Books, 9780525952596, 307pp.
Publication Date: January 12, 2012
About the Author
SERE PRINCE HALVERSON lives in northern California and worked as a freelance copywriter for twenty years while she wrote fiction. She and her husband have four grown children. She is a mom and a stepmom, and grew up with a mom and a stepmom. This is her debut novel."
or
Not Currently Available for Direct Purchase