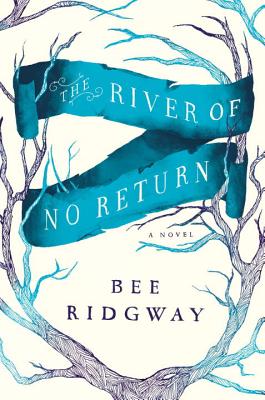 The River of No Return
Hardcover

* Individual store prices may vary.
Other Editions of This Title:
Digital Audiobook (8/8/2013)
Paperback (3/25/2014)
Hardcover, Large Print (11/28/2013)
May 2013 Indie Next List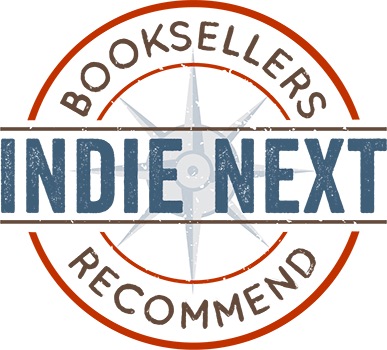 "This romp in time has it all! There's a dashing hero, several feisty heroines, some really nasty bad guys, plenty of mystery,suspense, humor and romance as Ridgeway navigates her eminently plausible route along the River of Time filled with paradoxes and switchbacks. Shelve this alongside Gabaldon's Outlander, and Harkness' Discovery of Witches."
— Annie Leonard, The Next Chapter, Knoxville, IA
View the List
Description
In Bee Ridgway's wonderfully imaginative debut novel, a man and a woman travel through time in a quest to bring down a secret society that controls the past and, thus, the future.
You are now a member of the Guild. There is no return. Two hundred years after he was about to die on a Napoleonic battlefield, Nick Falcott, soldier and aristocrat, wakes up in a hospital bed in modern London. The Guild, an entity that controls time travel, showers him with life's advantages. But Nick yearns for home and for one brown-eyed girl, lost now down the centuries. Then the Guild asks him to break its own rule. It needs Nick to go back to 1815 to fight the Guild's enemies and to find something called the Talisman.
In 1815, Julia Percy mourns the death of her beloved grandfather, an earl who could play with time. On his deathbed he whispers in her ear: Pretend Pretend what? When Nick returns home as if from the dead, older than he should be and battle scarred, Julia begins to suspect that her very life depends upon the secrets Grandfather never told her. Soon enough Julia and Nick are caught up in an adventure that stretches up and down the river of time. As their knowledge of the Guild and their feelings for each other grow, the fate of the future itself is hanging in the balance.
Praise For The River of No Return…
"A wonderful first novel...Ridgway spins an intricate narrative in elegant prose that combines the best of various genres - spy thriller, historical romance, science fiction, fantasy. Throughout, her juxtaposition of past and present is dazzling and often amusing...The River of No Return has the feel of an instant classic." - Washington Post  

"A highly entertaining romp; her historical details are accurate, and the character are believable. Fans of Diana Gabaldon's "Outlander" series should enjoy this time-traveling romantic adventure, which may also attract readers who like historical fiction with a twist." —Library Journal

"In her stellar debut, Ridgway manages the permutations of the time-travel trope with originality and aplomb." —Booklist

"Ridgway offers a well-crafted blend of science fiction, romance, mystery, and historical fiction." —Publishers Weekly

"Bee Ridgway's deliciously fun debut covers ground similar to smart bodice rippers such as Outlanders and Discovery of Witches." - All You

"[A] passionate, thought-provoking and consistently fun debut that's best described as a Regency romance wrapped in a spy novel covered in science fiction." - Shelf Awareness

"Verdict: Buy, and make sure to start it on a day you don't have to go to work." - Book Riot

"The River of No Return by Bee Ridgway is teh kind of book that is meant to be read under the covers with a flshlight." - Chicago Reader

"A compelling race through time in a historical world turned upside down—the Regency as you've never seen it before. Take one nobleman and one gently born lady; add time travel, intrigue, a vast conspiracy, and a wicked way with words; shake; and serve." —Lauren Willig, author of The Pink Carnation series
 
"While on its shining surface The River of No Return is a fantastical time traveling page turner, it is also a novel that takes on complex issues of culture and nationalism and how or memories form us. And it is a riveting love story to boot. Bee Ridgway is a treasure and her debut is a triumph." —Jennifer Gilmore, author of Golden Country and Something Red 

"The only thing more fun than reading this book would be to actually travel through time yourself. Erudite and beautifully crafted, The River of No Return is at the same time a lush, riotous fantasy. Ridgway's ingenuity and charm are apparently without limit."  
—Heather Love, R. Jean Brownlee associate professor in the humanities, University of Pennsylvania, and author of Feeling Backward  

"The River of No Return is an innovative and sophisticated first novel. At the heart of this entertaining story--set primarily and convincingly in Regency-era England—is a serious and timely question: what does it mean to be on the winning side of history?"  —William Galperin, Professor of English, Rutgers University, and author of The Historical Austen

"I'm certainly looking forward to seeing what else Ridgway has in store and hoping that it will be as delightful as her debut."  — Susie Bookworm

"I've never read a book quite like The River of No Return...Stunningly original and full of a cast of fascinating characters." — Lovely Books Blog

"Be warned. I lost sleep over The River of No Return, and you probably will as well. Once you start, it's hard to walk away." — Bookshelf Fantasies

"It's difficult to write a book that is so completely captivating, yet Ridgway accomplishes it like an expert." — S. Krishna's Books

"The River of No Return is a unique time traveling story with a beautiful romance and nothing less than page-turning intrigue that had me swooning." — It's a Book Life

"I heartily recommend Bee Ridgway's The River of No Return to fans of Deborah Harkness's All Souls Trilogy, Jennifer Lee Carrell's Interred With Their Bones, historical fantasy, time travel novels, and even Regency romance...It's a deep and nuanced novel which belnds genres and blurs the lines between them. And it is, above all else, an enthralling story." - The Bookwyrm's Hoard, 5 stars

"Since Ridgway is a professor of history at Bryn Mawr College I expected meticulously researched Regency England (which is delivered), but what I didn't foresee was a swoon-worthy romance playing a strong role. I'll take an addition like that any day." - Book Harbinger



 
Dutton Books, 9780525953869, 452pp.
Publication Date: April 23, 2013
About the Author
BEERIDGWAY holds a PhD in literature from Cornell University and is a professor of English literature at Bryn Mawr College. She lived in England for several years and now makes her home in Philadelphia."
or
Not Currently Available for Direct Purchase