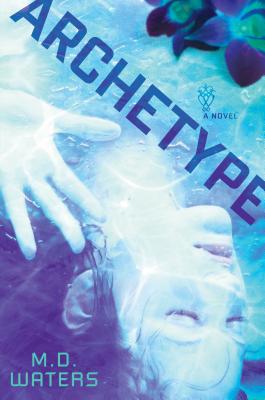 Archetype (Hardcover)
Dutton Books, 9780525954231, 372pp.
Publication Date: February 6, 2014
Other Editions of This Title:
Digital Audiobook (2/5/2014)
Hardcover, Large Print (6/25/2014)
Paperback (6/24/2014)
Prebound (6/24/2014)
* Individual store prices may vary.
February 2014 Indie Next List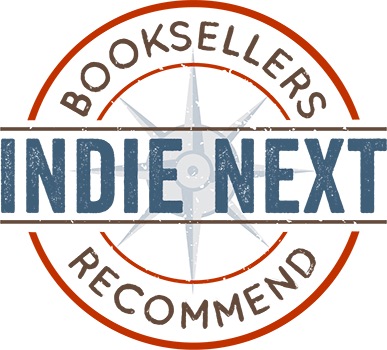 "Emma has just woken up with no memories. Her husband, Declan, who is very involved in her recovery, takes time to care for her and help her relearn everything. Then Emma starts to have nightmares that she begins to think may be more real than the life she's come to know -- memories of another husband and of a war and a resistance movement. When Emma's two lives collide, she has to decide who to trust before both lives are snuffed out. This is a great futuristic novel that will lead readers to questions of ethics and provide lots of material for group discussions."
— Melissa Oates, Fiction Addiction, Greenville, SC
View the List
Description
Introducing a breathtakingly inventive futuristic suspense novel about one woman who rebels against everything she is told to believe.
Emma wakes in a hospital, with no memory of what came before. Her husband, Declan, a powerful, seductive man, provides her with new memories, but her dreams contradict his stories, showing her a past life she can't believe possible: memories of war, of a camp where girls are trained to be wives, of love for another man. Something inside her tells her not to speak of this, but she does not know why. She only knows she is at war with herself.
Suppressing those dreams during daylight hours, Emma lets Declan mold her into a happily married woman and begins to fall in love with him. But the day Noah stands before her, the line between her reality and dreams shatters.
In a future where women are a rare commodity, Emma fights for freedom but is held captive by the love of two men--one her husband, the other her worst enemy. If only she could remember which is which. . . .
The first novel in a two-part series, "Archetype" heralds the arrival of a truly memorable character--and the talented author who created her. Look for "Prototype," the second novel from M.D. Waters, coming July 2014.
About the Author
M.D. WATERS lives with her family in Maryland. "Archetype" is her first novel. Its sequel, " Prototype," will be published in July 2014.
Praise For Archetype…
Praise for M.D. Waters and Archetype:

"Archetype is the literary equivalent of a big-screen blockbuster with its beautiful but deadly heroine, tragic love triangle and grim futuristic setting. The closest thing in print may by Margaret Atwood's The Handmaid's Tale, but Emma is Offred with mixed martial arts training...Archetype finished with a cliffhanger made even more tantalizing by Dutton's promise to publish the sequel, Prototype, in six months. The prospect has me more excited than the next "Hunger Games" movie." - Associated Press 

"Emotional involvement powers this absorbing gothic thriller in science fiction trappings." - Publishers Weekly

"Readers looking for a great thriller with a strong female protagonist mixed with a hint of science fiction should pick this up immediately." - Library Journal (starred review)

"Waters has created a fascinating world in this well-plotted tale. A sequel, Prototype, is set to follow in less than a year. Definitely a writer to watch." - Booklist

"A twisty, thought-provoking futuristic tale that unnerves and enthralls." - Family Circle

"Clear your calendar, turn off your phone, and inform your loved ones that you'll be taking a few hours to yourself. Once you get started, you will not want to put this book down." - HeroesandHeartbreakers.com

"I love reading debut novels because I want to find the next awesome author that's going to shake up the reading world. And that's what is going to happen with M.D. Waters's first book Archetype, coming out in Feb 2014. Twenty pages into the book I knew I wouldn't be getting much sleep until I finished every last page and re-read a few more. It will probably be categorized as sci-fi, and it is, but it's not too far off from the reality we all can understand. Oh, there are some changes, and you learn more about them as you go, but really, you will just fall into the complex storyline and puzzle along with the heroine as she tries to figure out what exactly has happened to her life. This is a high concept, high adventure, steamy love story with plenty of action and violence. I am still dreaming about the characters, which makes me very happy to have learned that the author's second book will be coming out in July 2014. I will absolutely be the first person in line for it."
—Jackie Blem, Tattered Cover Bookstore, Denver, CO

"M.D. Waters has given us that rare and wonderful action heroine who possesses both nerve and emotional depth.  That rich characterization combined with an intricately crafted sci-fi mystery made Archetype an enthralling debut that I couldn't put down."
–#1 New York Times Bestselling Author Richelle Mead

"This is one of those unforgettable, breathless books you want all your friends to read."
—Kym Havens, Wellesley Books, Wellesley, Massachusetts

"Archetype is outstanding! While reminding me of Marge Piercy, George Orwell, and Margaret Atwood, this book takes off on its own from the very beginning . . . . The holographic texture of this story is absorbing and peels away at dystopia—creating something else entirely. M.D. Waters is her own cup of tea that I can't see anyone putting down."
—Emily Wilson, City Lights Bookstore, Sylva, North Carolina

"[A] dazzling debut....This is one of those books that seeps into your consciousness. It breeds discontent. It forces one to ponder the possible 'what if?' "
—Krys Tourtois, Schuler Books and Music, Lansing, Michigan

"A mystifying tale that tiptoes up and grabs you by the throat....With writing that is supremely confident, Waters builds the tension slowly and Emma's doubts and secrets multiply until the haunting explosion of the truth."
—Susan Wasson, Bookworks, Albuquerque, New Mexico

"Archetype is can't-put-it-down, up-all-night-reading fantastic. Emma is an endlessly fascinating, deeply compelling narrator, and I loved every moment I spent in her head."
—Sarah Holt, Left Bank Books, St Louis, Missouri

"A chilling, action-packed futuristic thriller....Like the works of Margaret Atwood, Archetype has kept me thinking about it and the questions it raises long after having turned the last page."
—Billie Bloebaum, Powell's Books, Portland International Airport, Portland, Oregon

"Archetype is a thrilling and engaging story, with lots of plot twists and mysteries to keep readers excited and entertained. I would definitely recommend this book to other readers who enjoy anything from science fiction to romance... this book has it all."
—Katherine Konishesky, RJ Julia Booksellers, Madison, Connecticut

"Archetype is a thought-provoking novel that will appeal to science fiction lovers and romance readers, alike."
—Ellen Klein, Hooray for Books!, Alexandria, Virginia
or
Not Currently Available for Direct Purchase