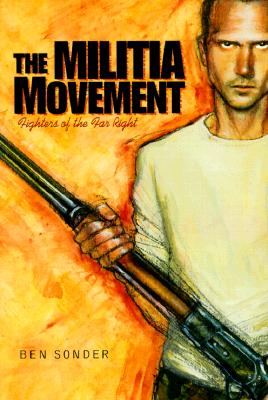 The Militia Movement: Fighters of the Far Right (Paperback)
Fighters of the Far Right
Children's Press(CT), 9780531164662, 128pp.
Publication Date: September 1, 2000
* Individual store prices may vary.
or
Not Currently Available for Direct Purchase
Description
For many Americans, the Oklahoma City bombing was the first glimpse into the secret and violent world of the militia movement. But this movement has a long and varied history in the United States and abroad. In The Militia Movement, Ben Sonder traces evolution of militia and analyzes their connection to the larger Patriot movement and extremist right-wing politics and religion. Sonder also explores the events that served as the catalysts for the rise of the present-day militia movement: Ruby Ridge, Waco, and Oklahoma City. Equally important to the issue are the various hate groups, and the author details the web of conspiracy theories woven by such organizations as the Ku Klux Klan, The Order, Aryan Nations, and Christian Identity.

Advertisement