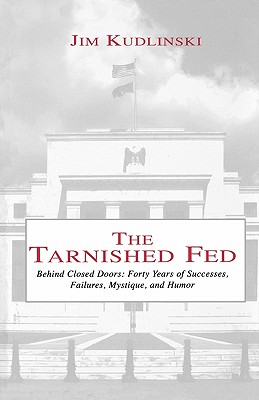 The Tarnished Fed (Paperback)
Behind Closed Doors: Forty Years of Successes, Failures, Mystique, and Humor
Vantage Press, 9780533163182, 250pp.
Publication Date: December 1, 2010
Other Editions of This Title:
Paperback (9/23/2014)
* Individual store prices may vary.
Description
Most of the books that have been written about the Federal Reserve System deal strictly with monetary policy.  Yet according to Jim Kudlinski, monetary policy accounts for only 17 percent of what the Fed actually does.  The other 83 percent of the Fed's work has remained a mystery until the release of this book.  Kudlinski takes the reader on a forty-year journey inside the inner workings of one of our most powerful institutions.  The author also examines the Fed's unusual decision-making structure, revolutionary changes with huge impacts, current chairman Ben Bernanke, and gives us the truth about the S&L crisis and the subprime mortgage mess.
About the Author
A resident of Overland Park, Kansas, Jim Kudlinski has a Ph.D. in business from Americn University. He is a former director of Federal Reserve Bank operations nationwide, and former CEO of five commercial and two mortgage banks. He is a Fed "insider," familiar with the policies and inner workings of America's most important financial institution. Though he has published many articles in banking-trade and Fed publications, "The Tarnished Fed" is the first comprehensive overview of the author's experiences with the Fed across many decades.
or
Not Currently Available for Direct Purchase