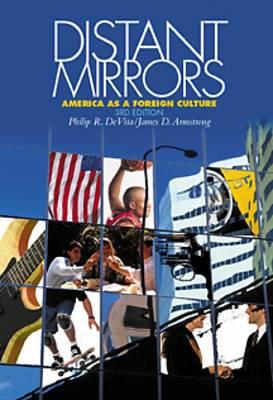 Distant Mirrors (Paperback)
America as a Foreign Culture
Wadsworth Publishing, 9780534556488, 216pp.
Publication Date: June 12, 2001
* Individual store prices may vary.
Description
Anthropology has a long history of the "other," yet we can look right here at home for the strangeness we seek. We often neglect to ask the questions that reveal our own culture's underlying value and beliefs. In this volume, we bring the American culture into focus. For students to understand the full impact of ethnography, to experience cultural relativity and to gain a foundation to build informed comparisons, students need a firm grasp of their own culture--and need to use this volume. The Third Edition consists of 19 essays written by anthropologists and other scholars using an ethnographic perspective. The essays enable students to understand themselves better by focusing on their own culture and seeing it from a new perspective. This collection gives anthropology a comparative perspective that provides a reflective lens, a mirror, for understanding ourselves and the world in which we live.
or
Not Currently Available for Direct Purchase