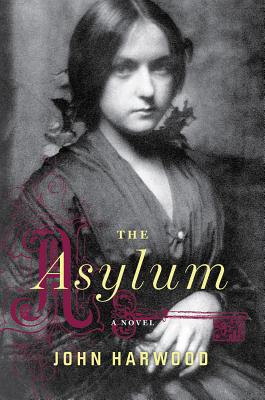 The Asylum (Hardcover)
Houghton Mifflin Harcourt, 9780544003477, 272pp.
Publication Date: May 21, 2013
* Individual store prices may vary.
Description
A brilliant new Gothic thriller from the acclaimed author of The Ghost Writer and The Seance

Confused and disoriented, Georgina Ferrars awakens in a small room in Tregannon House, a private asylum in a remote corner of England. She has no memory of the past few weeks. The doctor, Maynard Straker, tells her that she admitted herself under the name Lucy Ashton the day before, then suffered a seizure. When she insists he has mistaken her for someone else, Dr. Straker sends a telegram to her uncle, who replies that Georgina Ferrars is at home with him in London: "Your patient must be an imposter."

Suddenly her voluntary confinement becomes involuntary. Who is the woman in her uncle's house? And what has become of her two most precious possessions, a dragonfly pin left to her by her mother and a writing case containing her journal, the only record of those missing weeks? Georgina's perilous quest to free herself takes us from a cliffside cottage on the Isle of Wight to the secret passages of Tregannon House and into a web of hidden family ties on which her survival depends.

Another delicious read from the author praised by Ruth Rendell as having "a gift for creating suspense, apparently effortlessly, as if it belongs in the nature of fiction."
About the Author
John Harwood is the author of two previous novels of Victorian Gothic suspense. Aside from fiction, his published work includes biography, poetry, political journalism and literary history. His acclaimed first novel, The Ghost Writer, won the International Horror Guild's First Novel Award. He lives in Hobart, Australia.
Praise For The Asylum…
"The woman who awakens from a long sleep to find herself in a mental asylum in Cornwall knows herself to be Georgina Ferrars, an unmarried woman who lives with her uncle, a bookseller in the Bloomsbury section of London. But the head of the asylum swears she presented herself as Lucy Ashton (after the tragic heroine of Sir Walter Scott's feverish novel, "The Bride of Lammermoor"), and the uncle in London insists that his niece, Georgina, is at that moment under his roof. Working with a plot drawn from Wilkie Collins's "Woman in White,"
Harwood puts together a deliciously spooky pastiche of the high and low Gothic traditions and the tender heroines who live and die by them."
--
New York Times Book Review
"Author of The Seance and The Ghost Writer, Harwood, master of creeping Victorian horror, does it again in his latest tale of pervasive evil and madness. . .  Twisted in every sense of the word and wonderfully atmospheric, this dark psychological tale shocks by degree until truth of a sort is revealed."--Booklist
 "Harwood evokes Charles Palliser and Louis Bayard in his engrossing third stand-alone Victorian thriller. . . .. The crisp prose and twisty plot will encourage many to read this in one sitting."--Publishers Weekly
"There are mirrors here, an insane asylum, and enough startling coincidences to make you think Harwood was actually writing this in late Victorian England, where the novel is set. There are even a dark, brooding hero and a diabolical villain, assuming they are who they appear to be. . . . The Asylum is as dark and suspenseful as any good Gothic romance." -- Australian Book Review
or
Not Currently Available for Direct Purchase