Unruly Places
Lost Spaces, Secret Cities, and Other Inscrutable Geographies
Hardcover

* Individual store prices may vary.
Other Editions of This Title:
Digital Audiobook (9/29/2014)
MP3 CD (9/30/2014)
Compact Disc (9/30/2014)
MP3 CD (9/30/2014)
Compact Disc (9/30/2014)
July 2014 Indie Next List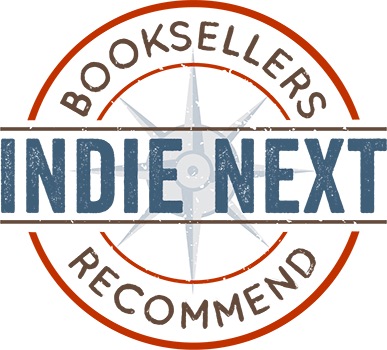 "Did you know there were such things as floating trash islands? A professor of social geography, Bonnett explores the meaning of place in our lives while taking readers to some spaces that are lost, hidden, or ephemeral. He also looks at our need to have 'a world that is not totally known and that has the capacity to surprise us.' The book's format makes it very easy to digest in either small bits or from cover to cover. Unruly Places provides a fun, vicarious way to explore, as well as a means for reflection."
— Valerie Welbourn, The Fountainhead Bookstore, Hendersonville, NC
View the List
Description
A tour of the world's hidden geographies—from disappearing islands to forbidden deserts—and a stunning testament to how mysterious the world remains today
At a time when Google Maps Street View can take you on a virtual tour of Yosemite's remotest trails and cell phones double as navigational systems, it's hard to imagine there's any uncharted ground left on the planet. In Unruly Places, Alastair Bonnett goes to some of the most unexpected, offbeat places in the world to reinspire our geographical imagination.
Bonnett's remarkable tour includes moving villages, secret cities, no man's lands, and floating islands. He explores places as disorienting as Sandy Island, an island included on maps until just two years ago despite the fact that it never existed. Or Sealand, an abandoned gun platform off the English coast that a British citizen claimed as his own sovereign nation, issuing passports and crowning his wife as a princess. Or Baarle, a patchwork of Dutch and Flemish enclaves where walking from the grocery store's produce section to the meat counter can involve crossing national borders.
An intrepid guide down the road much less traveled, Bonnett reveals that the most extraordinary places on earth might be hidden in plain sight, just around the corner from your apartment or underfoot on a wooded path. Perfect for urban explorers, wilderness ramblers, and armchair travelers struck by wanderlust, Unruly Places will change the way you see the places you inhabit.
Praise For Unruly Places: Lost Spaces, Secret Cities, and Other Inscrutable Geographies…
"It's not so much the idea of the journey, or even movement that Alastair Bonnett has on its mind...Here, it's all about location, location, location...He takes the reader to 'the ends of the earth and the other side of the street,' illuminating why it is that place matters and demands our attention – lest we lose the very essence of who we are..." --The New York Times Book Review

"Delightfully quirky." —Ron Charles, Washington Post
"Fascinating...A conversational, thoroughly researched, and very engaging armchair tour of what might be seen as a parallel planet to the one we live in every day—one in which nothing is ordinary...Alastair Bonnett is a most excellent traveling companion." —The Atlantic
"Unruly [Places] overflows with amazing examples of the world's hidden places." —Entertainment Weekly
"[Bonnett] takes us to one-of-a-kind, off-the-grid areas—from Cappadocia to Camp Zeist to Chitmahais—in this inspired, instructive travelogue on earth's lost spaces, breakaway nations, no-man's-lands, floating islands, and secret enclaves." —Elle

"Bonnett is an excellent guide and literary companion. He wears his learning and his prejudices lightly, leaving the reader to join the geopolitical dots. He succeeds in making the strange familiar and the familiar strange, fully justifying his conclusion that "ordinary places are also extraordinary places; the exotic can be around the corner or right under our feet." —Los Angeles Times

"A chronicle of the world's missing and hidden treasures...Bonnett manages to imbue the mundane—a traffic island in Newcastle, England—with the same gravitas given to the politically and historically weighty—an empty decoy city in North Korea meant to lure defectors from its southern neighbor." —The Daily Beast
"Alastair Bonnett shows us that our maps still hold plenty of secrets...The geography of the unknown has never been so comprehensible." —
Mother Jones
"[A] delightfully outlandish travelogue. You'll never look at a map—or your own backyard—the same way again." —
O, The Oprah Magazine
"Fascinating...A comforting read, much like dipping into a highly intelligent travel magazine, a book that teases the imagination while remaining firmly rooted in the factual." —Boston Globe
"If you're someone who can happily while away the hours leafing through old atlases or scrolling through Google Maps, this is the book for you...[A] wonderful book." —Seattle Times
"An ideal travel tome."  —Pauline Frommer, Frommers.com

"Looking at even the most familiar landscapes through his eyes opens up new ways of seeing. " —The Columbus Dispatch
"Thought-provoking...Unruly Places is a timely call to rethink our relationship to the map." —Men's Journal
"Fizzingly entertaining and enlightening." —The Telegraph
"A fascinating delve into uncharted, forgotten, and lost places. . . . not just a trivia-tastic anthology of remote destinations but a nifty piece of psychogeography, explaining our human need for these cartographical conundrums." —Wanderlust
"Unruly Places works to re-enchant the world by introducing us to unlikely places: places that exist but cannot be found on any map, places on maps that do not exist, islands that disappear or suddenly appear, deserts that form out of lakes, and labyrinths beneath cities. Carefully avoiding nostalgia and rose-tinted topophilia, Bonnett manages to reveal a myriad of ways in which place and geography still matter." —Tim Cresswell, author of Place, An Introduction and professor of history and international affairs, Northeastern University
"Through dozens of punchy tales, Bonnett takes us on an imaginative grand tour of the most exceptional places in the world, reminding us that even in an age of seemingly total surveillance, the world is teeming with geographic mysteries." —Bradley Garrett, author of Explore Everything
"An inspiring compendium of unusual destinations that will ignite your wanderlust." —Shelf Awareness
"Bonnett's charming, pensive prose and light-handed erudition illuminates the stubborn human impulse to find a home in the unlikeliest places." —Publishers Weekly
"A wonderful collection of a few dozen geographical enchantments, places that defy expectations and may disturb and disorient yet rekindle the romanticism of exploration and the meaning of place...A scintillating poke to our geographical imaginations." —Kirkus Reviews (STARRED review)
"This book will satisfy armchair travelers as well as those who appreciate thought-provoking journeys." —Library Journal
Houghton Mifflin Harcourt, 9780544101579, 288pp.
Publication Date: July 8, 2014
About the Author
Alastair Bonnett is Professor of Social Geography at Newcastle University. The author of numerous academic texts, he served as editor of the avant-garde, psycho-geographical magazine Transgressions: A Journal of Urban Exploration.
Coverage from NPR