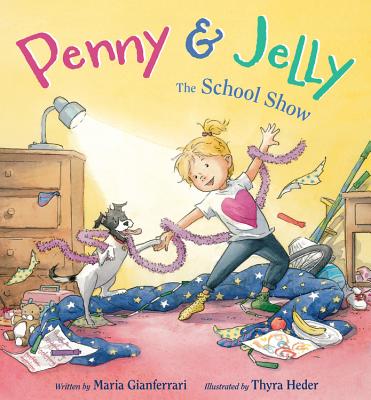 Penny & Jelly (Hardcover)
The School Show
Houghton Mifflin, 9780544230149, 32pp.
Publication Date: July 7, 2015
Description
This young and funny picture book introduces the soon-to-be star of her school talent show: Penny. Despite her desire to knock everyone's socks off, Penny's having a tough time deciding on what talent she might have. With a little help from her dog, Jelly, Penny tries out various talents--from dancing to unicycling, fashion designing to snake charming--with disastrous results. That is, until she realizes that she and Jelly have a talent to share that's unlike any other. Readers of Pinkalicious and Ladybug Girl will swoon over the talent of Penny & Jelly.
Advertisement