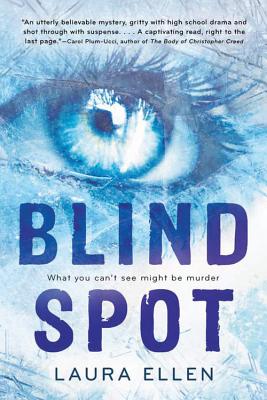 Blind Spot
Paperback

* Individual store prices may vary.
Description
There's none so blind as they that won't see.
Seventeen-year-old Tricia Farni's body floated to the surface of Alaska's Birch River six months after the night she disappeared. The night Roz Hart had a fight with her. The night Roz can't remember. Roz, who struggles with macular degeneration, is used to assembling fragments to make sense of the world around her. But this time it's her memory that needs piecing together—to clear her name . . . to find a murderer. This unflinchingly emotional novel is written in the powerful first-person voice of a legally blind teen who just wants to be like everyone else.
Praise For Blind Spot…
"An utterly believable mystery, gritty with high school drama and shot through with suspense. . . . A captivating read, right to the last page."—Carol Plum-Ucci, author of The Body of Christopher Creed   "Action-packed. . . . Through the teen's gripping first-person viewpoint, the mystery and romance universalize the struggle to discover and confront the truth."—Booklist   "Elements of the problem novel commingled with a potential murder mystery will be a draw for fans of ripped-from-the-headlines drama."—Bulletin   "An engaging page turner with a very likable protagonist."—Kirkus —
Clarion Books, 9780544232846, 336pp.
Publication Date: June 10, 2014
About the Author
Laura Ellen was born and raised in Fairbanks, Alaska. Legally blind, Laura drew upon her own life in her portrayal of Roz in her novel, Blind Spot.