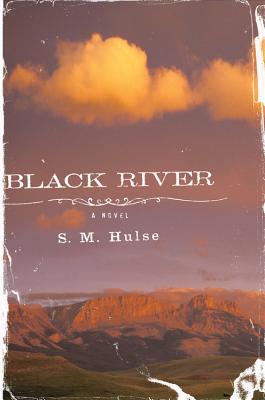 Black River (Hardcover)
Houghton Mifflin, 9780544309876, 240pp.
Publication Date: January 20, 2015
* Individual store prices may vary.
February 2015 Indie Next List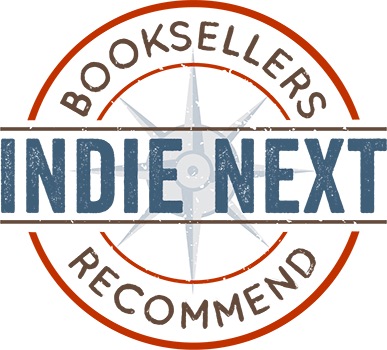 "This debut set in the American West follows Wes Carver, a former corrections officer whose passion in life was playing the fiddle until his hands were ruined during a prison riot. Years later, following the loss of his wife to cancer, Wes returns to the small prison town in Montana to scatter his wife's ashes and speak at the parole hearing of the inmate who ruined his life. He struggles to accept the possibility that the inmate has found God, especially as his own faith is hanging on by a thread. Hulse's writing is like the river at the center of her novel, a quiet surface covering raging emotions underneath, and her descriptions of music are breathtakingly beautiful. Discover a wonderful new talent!"
— Nancy Solberg, Odyssey Bookshop, South Hadley, MA
View the List
Description
A tense Western and an assured debut, Black River tells the story of a man marked by a prison riot as he returns to the town, and the convict, who shaped him.
When Wes Carver returns to Black River, he carries two things in the cab of his truck: his wife's ashes and a letter from the prison parole board. The convict who held him hostage during a riot, twenty years ago, is being considered for release.
Wes has been away from Black River ever since the riot. He grew up in this small Montana town, encircled by mountains, and, like his father before him and most of the men there, he made his living as a Corrections Officer. A talented, natural fiddler, he found solace and joy in his music. But during that riot Bobby Williams changed everything for Wes -- undermining his faith and taking away his ability to play.
How can a man who once embodied evil ever come to good? How can he pay for such crimes with anything but his life? As Wes considers his own choices and grieves for all he's lost, he must decide what he believes and whether he can let Williams walk away.
With spare prose and stunning detail, S. M. Hulse drops us deep into the heart and darkness of an American town.
As the novel switches perspectives between Wesley and Claire, the tense also changes: Claire's accounts are in the present tense, while Wesley's are in the past tense. Why do you think the author chose this approach? How did it affect your reading of the book? order levitra onlinegeneric viagra price canada
How does Claire's story, told from her point of view, alter or complicate the central narrative, told from Wesley's perspective? order levitra onlinegeneric viagra price canada
Do you believe that Bobby Williams's jailhouse conversion to Christianity was authentic, or that he is, as Wesley asserts to his brother-in-law Arthur, a sociopath just trying to con the parole board with a story of rebirth and reform? order levitra onlinegeneric viagra price canada
Wesley's reaction to Williams's torture seems to be divided between anxiety about how others perceive him (when they see his hands and the scars on his arm) and how he perceives himself (when he wrestles with the loss of his ability to play the fiddle). What do you think was the most profound impact of the trauma? order levitra onlinegeneric viagra price canada
Were you curious to learn the details of what happened to Wesley during the prison riot, or did you dread reading the description? order levitra onlinegeneric viagra price canada
What role do you think Scott plays in Wesley's journey toward peace in the town of Black River? order levitra onlinegeneric viagra price canada
What was your reaction to Scott's suicide? How did that plot development affect your opinion of the novel as a whole? order levitra onlinegeneric viagra price canada
On page 171, as Wesley reflects on Scott's death at the railroad crossing, Hulse writes: "He was starting to know something he didn't want to know, had been starting to know it ever since Dennis first told him about Scott. He'd kept it at bay . . . and he knew he'd better not come to know it for certain while he was with Dennis." What do you think Wesley was beginning to realize? Did your interpretation of this moment change as you read further? order levitra onlinegeneric viagra price canada
Both Dennis and Wesley bear responsibility for the difficult nature of their relationship—but is it shared equally between them? Or is one of them more at fault for the tensions between them?generic viagra price canada
The novel ends with Wesley and Dennis, "father and son" beginning a conversation. In your opinion, how will the events that unfolded after Wesley's return to Black River influence that conversation? What do you think the novel suggests the future holds for the two men? order levitra onlinegeneric viagra price canada