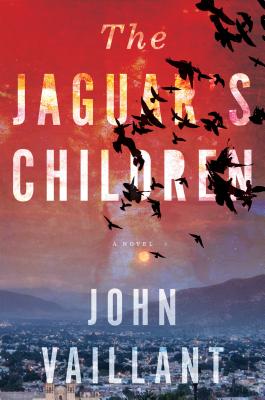 The Jaguar's Children
Hardcover

* Individual store prices may vary.
Other Editions of This Title:
Digital Audiobook (1/26/2015)
Paperback (1/5/2016)
February 2015 Indie Next List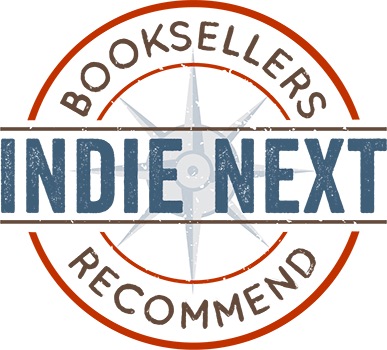 "Vaillant has established his reputation as an accomplished writer of nonfiction, and he now brings his considerable talent to this debut novel. There are no easy moments in this story told by Hector, a young man engaged in an illegal border crossing inside a sealed tanker truck. Vaillant uses Hector's narration to bring the frequent brutality of the illegal immigration experience to light in visceral detail, engaging both the reader's sympathy and revulsion, which linger long after the last page is turned."
— Fran Keilty, Hickory Stick Bookshop, Washington Depot, CT
View the List
Description
An Indie Next pick

"Terrifying . . . Though the geography of the story is that of Cormac McCarthy, the plot shares more territory with Edgar Allan Poe . . . An end that is improbable, dripping with irony, and entirely satisfying." —Outside

"Vaillant writes with power and emotion, affection and respect . . . An eloquent literary dissection of the divide between the United States and Mexico." —Kirkus Reviews, starred review

From the best-selling author of The Tiger and The Golden Spruce, this debut novel is a gripping survival story of a young man trapped, perhaps fatally, during a border crossing.
 
Hector is trapped. The water truck, sealed to hide its human cargo, has broken down. The coyotes have taken all the passengers' money for a mechanic and have not returned. Those left behind have no choice but to wait.

Hector finds a name in his friend Cesar's phone. AnniMac. A name with an American number. He must reach her, both for rescue and to pass along the message Cesar has come so far to deliver. But are his messages going through?

Over four days, as water and food run low, Hector tells how he came to this desperate place. His story takes us from Oaxaca — its rich culture, its rapid change — to the dangers of the border. It exposes the tangled ties between Mexico and El Norte — land of promise and opportunity, homewrecker and unreliable friend. And it reminds us of the power of storytelling and the power of hope, as Hector fights to ensure his message makes it out of the truck and into the world.

Both an outstanding suspense novel and an arresting window into the relationship between two great cultures, The Jaguar's Children shows how deeply interconnected all of us, always, are.

Praise For The Jaguar's Children…
Nominated for the International Dublin Literary Award 2017
A Finalist for the Writers' Trust Award
New York Times Paperback Row
A Library Journal Editors' BEA Pick
February 2015 Indie Next Title
BAM Top Pick for Spring 2015
The Boston Globe Pick of the Week
"This is what novels can do—illuminate shadowed lives, enable us to contemplate our own depths of kindness, challenge our beliefs about fate ... Vaillant's use of fact to inspire fiction brings to mind a long list of powerful novels from the past decade or so: What is the What by Dave Eggers; The Map of Love, by Ahdaf Soueif; The Storyteller, by Jodi Picoult ... What could be more important than carving out an hour or three and opening yourself to the voice of another, to the possibility that a novel will transform you?"—Amanda Eyre Ward, New York Times Book Review
"An extraordinary feat of literary ventriloquism…The horrors of a single passage over the border blossom into a human history of sorrow and suffering, all of it beginning with the thirst to be free."—Alan Cheuse, NPR
"[A] book that should be required reading in every civics class in the country. Vaillant brilliantly exposes the dynamics driving immigration, the incredible risks people take daily to cross the border to the U.S., and the experience of those living now in the shadows in our own community. Yet the novel is never didactic… If you've ever wondered who are the men gathered along city boulevards waiting patiently for work, or why anyone would risk such predation and hardship to cross our border, this book's for you. If you're not interested? Read it anyway; it's a compulsively good story."—The Oregonian
"John Vaillant's woozy heartbreaker of a novel...Waiting and hoping are the wrenching activities that drive Vaillant's debut novel, which potently deploys the conventions of the sands--through-the-hourglass thriller to depict the condition of a proud populace in full crisis mode...The Jaguar's Children leavens these elements with a voice fresh and plangent."—Boston Globe

"Fascinating ... For anyone wanting to truly understand the onslaught of illegal Mexican immigration to the United States, look no further than this book. It's a timely, gorgeously written example of how great fiction can prove more illuminating than even the most stirring nonfiction."—Dallas Morning News

"Mr. Vaillant writes with empathy and solicitude...[The Jaguar's Children] sensitively exposes a continuing human-rights travesty."—Wall Street Journal

"A terrifying border tale…though the geography of the story is that of Cormac McCarthy, the plot shares more territory with Edgar Allan Poe…an end that is improbable, dripping with irony, and entirely satisfying. Border fiction has a new top-shelf title."—Jon Billman, Outside

"[A] devastatingly powerful first novel...The Jaguar's Children is harrowing and beautiful, brilliant and exhausting. The concept is inspired, the plot simple and stark and terrible, the pacing inexorable. The ending is wholly unexpected in the great tradition of magical realism. This is the total package."—Lone Star Literary

"Devastating ... A bold, heartbreaking novel suffused with love for a beleaguered country."—Toronto Star

"Fearless."—Globe and Mail

"Vaillant writes with power and emotion, affection and respect for the Zapotec people and lands...An eloquent literary dissection of the divide between the United States and Mexico."—Kirkus, starred review

"Vaillant, whose international best sellers include The Golden Spruce (a Governor General's Award winner) and The Tiger, a memorably burning-bright book, turns to fiction with results that are 'riveting.'"—Library Journal, starred review

"Vaillant's timely first novel captures both the straitened circumstances of hardworking campesinos and the humanity and raw desperation of a man slowly giving in to hopelessness."—Booklist

"A dramatic, tense novel...the importance of its themes, which closely mirror life, cannot be doubted."—Publishers Weekly

"John Vaillant is in the business of writing masterpieces. But this first novel will make his many followers fall over in shock. Vaillant sees the tragedy of human predation on the border for what it is—a real-world horror worthy of Stephen King. This book rushes at you relentless as a nightmare and doesn't let up until it kicks out the walls. Settle in. You're going to need a stiff drink. Make it ice water." —Luis Alberto Urrea, author of The Devil's Highway, Into the Beautiful North and The Hummingbird's Daughter

"Like Upton Sinclair's The Jungle, John Vaillant's The Jaguar's Children will be read for a long time to come. It is a major social novel."—Philipp Meyer, author of The Son and American Rust

"Like all great castaway stories, John Vaillant's stirring novel is a tale of Betweens.  His characters, stranded inside an abandoned water tanker somewhere on the frontier, are between life and death; north and south; between the rich culture of their home, and a voracious pan-national corporate culture that will devour it.  They are messengers with big news, and they are stranded in a nightmare of limbo.  The novel had me from the first page.  The premise is gripping, Vaillant's language has the clear, inarguable ring of a knuckle knocking against a steel drum, and the story telling is rich and lyrical.  It is a brave work."—Peter Heller, bestselling author of The Dog Stars and The Painter

"The Jaguar's Children is devastating. It's at once a literary mystery, an engrossing tour de force, and a brilliant commentary on humanity's role in the physical world. The voice that echoes out from that abandoned place Vaillant so masterfully creates won't leave me."—Joseph Boyden, author of Three Day Road and The Orenda

"I have long admired the visceral storytelling and moral complexity of John Vaillant's brilliant non-fiction about humankind's tragically ambivalent relationship with the natural world. Now he brings his abundant literary gifts to a debut novel set in a very real borderland in which human beings are themselves treated like animals. The Jaguar's Children is a beautifully rendered lament for an imperiled culture and the brave lives that would preserve it. You should read it." —John Burnham Schwartz, author of Reservation Road and The Commoner

"In The Jaguar's Children we enter the dangerous borderlands between countries and generations; myth and magic; human community and the vast, infinitely mysterious, wild environment. Here, John Vaillant proves that his heart and imagination are as expansive and fierce as his radiant intellect. Never have I encountered a writer with more energy or compassion."—Melanie Rae Thon, author of Sweet Hearts, The Voice of the River, and Girls in the Grass

 
Houghton Mifflin Harcourt, 9780544315495, 288pp.
Publication Date: January 27, 2015
About the Author
JOHN VAILLANT's work has appeared in The New Yorker, the Atlantic, National Geographic, and Outside, among other magazines. His two previous, award-winning books, The Tiger and The Golden Spruce, were international bestsellers.
Coverage from NPR
or
Not Currently Available for Direct Purchase