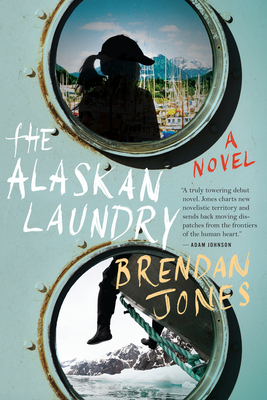 The Alaskan Laundry (Paperback)
Mariner Books, 9780544325265, 384pp.
Publication Date: April 26, 2016
* Individual store prices may vary.
Description
In waters as far and icy as the Bering Sea, a fierce, lost young woman finds herself through the hard work of fishing and the stubborn love of real friendship.

Tara Marconi has made her way from Philly to "the Rock," a remote island in Alaska governed by the seasons. Her mother's death left her unmoored, with a seemingly impassable rift between her and her father. But in this majestic, rugged frontier she works her way up the commercial fishing ladder--from hatchery assistant all the way to king crabber. Disciplined from years as a young boxer, she learns anew what it means to work, to connect, and--through an unlikely old tugboat -- how to make a home she knows is her own.

A testament to the places that shape us and the places that change us, The Alaskan Laundry tells one woman's unforgettable journey back to the possibility of love.
About the Author
Brendan Jones lives on a tugboat in Alaska and works in commercial fishing. A Stegner Fellow, he received his B.A. and M.A. from Oxford University, where he boxed for the Blues team. His work has appeared in the New York Times, Ploughshares, Popular Woodworking, The Huffington Post, and on NPR.