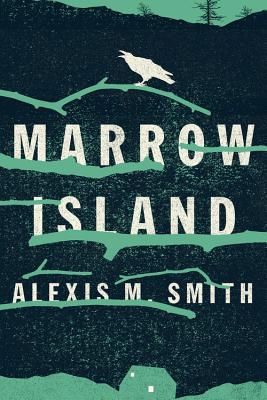 Marrow Island
Hardcover

* Individual store prices may vary.
Other Editions of This Title:
Digital Audiobook (6/6/2016)
Paperback (6/6/2017)
Compact Disc (6/7/2016)
Description
What would you give to save the thing you love the most?
It has been twenty years since Lucie Bowen left the islands. Twenty years ago, the May Day Quake set loose catastrophic waves along the west coast, from Alaska to California, shattering thousands of lives. Twenty years ago, Lucie's father disappeared in an explosion at the Marrow Island oil refinery, a tragedy that destroyed the island's ecosystem and sent Lucie and her mother to the mainland to start anew. Twenty years ago, Lucie and her best friend, Katie, were just Puget Sound children, tucked up under their desks, hovering under mylar sheets, hoping to survive.  
Now, Katie writes with strange and miraculous news. Marrow Island is no longer uninhabitable, no longer abandoned. She is part of a community, a mysterious Colony, that has, somehow, conjured life again from Marrow's soil. Lucie returns. Her journalist instincts tell her there's more to the Colony and their charismatic leader—a former nun with an all-consuming plan—than its members want her to know. The island's astonishing rebirth seems to have come at great cost—perhaps to the colonists themselves. As she uncovers their secrets, will Lucie endanger more than their mission? What price will she pay for the truth?  
I was always a part of you, and you were always a part of me
, Katie writes. And in this marvelously spun story Alexis Smith reaches into the depths of our connections to our pasts, our loved ones, our devotions. Our choices may bring us to the brink, but within our promises to each other and our hopes for the future, at the intersection of science and faith and grace, there may well be miracles in the making.
Praise For Marrow Island…
Pacific Northwest Book Award Winner
Winner of the Lambda Literary Awards—Bisexual Fiction
An Indie Next Pick (June 2016)One of Elle's "19 Summer Books That Everyone Will Be Talking About"One of BookRiot's "Most Anticipated Reads of 2016"
One of Refinery29's "Best Books of 2016 So Far"
"Smith's excellent command of language gives life to arresting characters and their creepy surroundings, keeping the suspense in this dark environmental thriller running high."—
Elle
, "19 Summer Books That Everyone Will Be Talking About"
"Alexis M. Smith's
Marrow Island
is transporting."—
Vanity Fair
"A faltering journalist returns to an island abandoned after an earthquake released a toxic spill. That's the beautifully wrought setting of this novel, which reunites two childhood friends, one of whom has joined a sect claiming it can heal the land."—
O, The Oprah Magazine
"This alluring novel explores the darkness of love, how it can cajole you into danger or tip your actions toward cruelty. Clean but intoxicating writing...Ambitious."—
New York Times Book Review
"Too often novels that scratch at environmental disaster become pigeonholed as dystopia or sensational science fiction. It's a skillful writer who can overcome this problem of genre. Alexis M. Smith, whose debut novel,
Glaciers
, was a stealth cult hit, is an elegant writer to watch. Her
Marrow Island
is an ambitious literary novel with an intensely personal core."—
Minneapolis Star Tribune
"Smith's book captivates in the first few pages and delivers a gripping, compelling story throughout....There's a consistent feeling of the fragility of life and loss — from the large disasters that devastate a region to the personal losses of relationships and friendships — and the healing that occurs after these events."—
Milwuakee Journal Sentinel"Marrow Island
 is ambitious and provocative. This eloquent and soft-spoken novel explodes as it confronts eco-terrorism, natural disasters, and radical Catholicism...This spellbinding novel takes unexpected turns as it races to its final scene. This book mines the wells of forgiveness and passion."—Signature Reads, "10 Overlooked Books of 2016"
"Excellent...Smith's story carries the same heft, descriptive nuance, and narrative spark that distinguished her debut [
Glaciers
], but this time, she more finely hones her characters' emotional rhythm and atmospheric location to create a thoroughly eerie reading experience capped off with a startling conclusion."—
Publishers Weekly
, starred and boxed review 
"A stunning novel about sacrifice for the sake of survival in the aftermath of natural and man-made disasters...In graceful and dolorous prose, she captures a dense and dramatic landscape, evoking questions of what it means to harm -- ourselves, our surroundings -- and to heal. Engrossing eco-fiction, eerie and earnest." —
Kirkus
"A compelling, complex meditation on both the power and the vulnerability of the natural world."
—Booklist
"Tucked into this suspenseful plot are stunning and important reflections on nature and the environment, its awe-inspiring power and the many ways humanity both detracts from that power and willfully ignores it
—
and how that shapes our lives." 
—Shelf Awareness
"[
Marrow Island
] is weird and glorious and I loved it. Different from
Glaciers
, but still wonderful.
Marrow Island
is about a journalist who returns to her home island to possibly report on a sketchy environmental colony that has set up residence on the island, and to visit her childhood best friend, who is one of the colony's residents."—
BookRiot
, "Our Most Anticipated Reads of 2016"
"Engrossing and atmospheric, a thorny meditation on environmental responsibility with a big haunted heart."—
Miami Herald
, "
What do you recommend?
" by Laura van den Berg
"An eerie, haunting mystery."—
Woman's Day
"A foreboding, compelling story of humanity's uneasy relationship with nature and with each other, told in lyrical language that continually propels the reader further in...Between the suspense of the story and Smith's poetic prose...
Marrow Island
 is a gripping read."—
St.Louis Post-Dispatch
"A wonderfully bewitching story, Alexis M. Smith's second book is as amazing as her first. This novel weaves together her skill with character and a delicious thread of intrigue and mystery. The voice is simply beautiful, and I can't wait to reread this one."—Powell's Midyear Roundup, "The Best Books of 2016 So Far"
"A beautifully written, slightly sinister piece of post-disaster fiction set in the Pacific Northwest...It's fascinating, and Smith's intimate biological knowledge of the region, together with her shimmering prose, makes for a novel as beautiful as Annie Dillard's 
The Living
, but far more suspenseful."—Ellis Avery,
Public Books
"Wrenching and limpidly written...Smith is excellent at showing the terrible things people can do for the sake of their ideals...A near-perfect read."—
Library Journal
"
Marrow Island
[is a] marvelously spun post-disaster story. The author reaches into the depths of our connections to our pasts, our loved ones, [and] our devotions."—My Edmonds News
"[
Marrow Island
] is moody and atmospheric, and her [Smith's] descriptions are stunning...It's quite an immersive reading experience."—
Fourth Street Review
"Conjuring a lush and mysterious landscape,
Marrow Island
investigates the impact of the losses of the past—be they loved ones, failed quests, or the environmental calamities brought on by our collective blindness. By turns elegiac, compelling, and timely, it seeks real answers and finds the possibility of miracles. This is a beautiful novel." —Edan Lepucki, author of
California
"Returning to the islands of her youth, Lucie Bowen finds her long-lost soulmate caught up with a mysterious commune called Marrow Colony and finds herself with no choice but to face the painful past. At once a page-turner and a sustained lyrical meditation on a beloved landscape, this novel also shines a spotlight on the anxieties of living in a world with such environmental uncertainties. The depth of what we possess—and what we stand to lose—is achingly drawn." —Amanda Coplin, author of
The Orchardist
"I was already happy to count myself among Alexis Smith's admirers, but
Marrow Island
has brought me to a new level of fandom. From the intricately suspenseful plotting, the remote and intoxicating atmosphere, and the haunted, flinty heroine at the center, this novel absorbed me with the force of a seaside storm, leaving me awed and breathless." —Laura van den Berg, author of
Find Me
"Atmospheric, intense, and mysterious - Alexis Smith's 
Marrow Island
 is a smart novel, richly peopled and lyrically written. Smith is a writer genuinely at home in the natural world, and willing to write truth, darkness, and beauty into the island landscape. She understands well how environmental pressure translates into human pressure and loss. An important, gripping book." —Megan Mayhew Bergman, author of
Almost Famous Women
"Smith marries haunting, lyrical prose with the page-turning urgency of a thriller. Warnings of the environmental and geological disasters that threaten us are woven seamlessly into a beautifully crafted story of loss, love, and rebuilding. A gorgeous, compelling novel."—Cari Luna, author of
The Revolution of Every Day
Houghton Mifflin Harcourt, 9780544373419, 256pp.
Publication Date: June 7, 2016
About the Author
ALEXIS M. SMITH was born and raised in the Pacific Northwest. She attended Mount Holyoke College, Portland State University, and Goddard College. Her debut novel, Glaciers, was a finalist for the Ken Kesey Award and a selection for World Book Night 2013. She lives in Portland, Oregon.
or
Not Currently Available for Direct Purchase