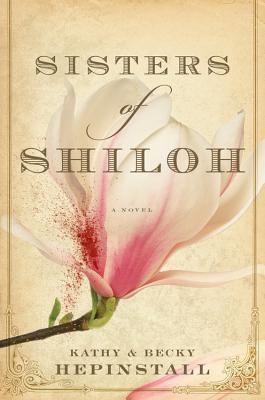 Sisters of Shiloh (Hardcover)
Houghton Mifflin Harcourt, 9780544400009, 256pp.
Publication Date: March 3, 2015
Other Editions of This Title:
Digital Audiobook (3/2/2015)
CD-Audio (3/3/2015)
Paperback (3/29/2016)
Library Binding, Large Print (4/1/2015)
* Individual store prices may vary.
Description
A best-selling novelist enlists her own sister to bring us the story of two Southern sisters, disguised as men, who join the Confederate Army—one seeking vengeance on the battlefield, the other finding love.

In a war pitting brother against brother, two sisters choose their own battle.

Joseph and Thomas are fresh recruits for the Confederate Army, daring to join the wild fray that has become the seemingly endless Civil War, sharing everything with their fellow soldiers—except the secret that would mean their undoing: they are sisters.

Before the war, Joseph and Thomas were Josephine and Libby. But that bloodiest battle, Antietam, leaves Libby to find her husband, Arden, dead. She vows vengeance, dons Arden's clothes, and sneaks off to enlist with the Stonewall Brigade, swearing to kill one Yankee for every year of his too-short life. Desperate to protect her grief-crazed sister, Josephine insists on joining her. Surrounded by flying bullets, deprivation, and illness, the sisters are found by other dangers: Libby is hurtling toward madness, haunted and urged on by her husband's ghost; Josephine is falling in love with a fellow soldier. She lives in fear both of revealing their disguise and of losing her first love before she can make her heart known to him.

In her trademark "vibrant" (Washington Post Book World) and "luscious" (Atlanta Journal-Constitution) prose, Kathy Hepinstall joins with her sister Becky to show us the hopes of love and war, the impossible-to-sever bonds of sisterhood, and how what matters most can both hurt us and heal us.
About the Author
KATHY HEPINSTALL grew up outside of Houston, Texas. Kathy is the best-selling author of The House of Gentle Men, The Absence of Nectar, and Blue Asylum. She is an award-winning creative director and advertising writer.
BECKY HEPINSTALL grew up outside of Houston, Texas. She holds a degree in history from the University of Texas at Austin and currently resides in Virginia Beach, Virginia, with her husband, a navy pilot, and their four children. 
Praise For Sisters of Shiloh…
Winner of the Pulpwood Queen Bonus Book of the Year Award

"Engrossing…beguiling."
—Atlanta Journal-Constitution

"Sisters of Shiloh is an unsparing, bloody, emotional tour-de-force. . . . A tale of love and hate, vengeance and devotion, and the darkest secrets imaginable. This novel allows us a glimpse into the thin line between sanity and madness, and how it can become so easily blurred. If you love books about the civil war, especially those with strong heroines, then this is one to get. A very poignant read indeed. Highly recommended for all."
—Historical Novel Society

"[A] complex and thoroughly delightful tale."
—Virginia Living
"The Hepinstall sisters provide a fascinating glimpse into Civil War life from an unconventional perspective."
—Kirkus

"The very best historical fiction delivers us into another time and place. In Sisters of Shiloh, Kathy and Becky Hepinstall plunge us so deeply into a complete and vividly rendered world of Civil War battlefields and Confederate campsites, we can smell the gun powder and taste the metallic tinge of fear along with their remarkable heroines."
—Janis Cooke Newman, author of Mary and the forthcoming A Master Plan for Rescue

"A fluid story that is not just poignant but leaves you feeling well-informed of this time period."
—For the Love of Words

"Highly recommended to fans of historic fiction and civil war buffs alike."
—Flashlight Commentary

"Seeing the atrocities of this war through the eyes of two strong female characters makes for a fabulous and entertaining read."
—Book Binder's Daughter

"The Hepinstall sisters write so beautifully, it's hard to put down."
—Bookalicious Babe

"Sisters of Shiloh is a refreshing take on the Civil War, the bonds of sisterhood, and the bondage of love...be prepared to be parked in a chair all day!"
—The Christian Manifesto
 
 
or
Not Currently Available for Direct Purchase