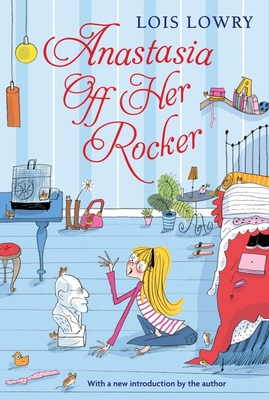 Anastasia Off Her Rocker (Paperback)
Houghton Mifflin, 9780544439597, 160pp.
Publication Date: July 14, 2015
Description
Anastasia's got a problem: Her parents have become too embarrassing to be around. At first she blames them--they are the source of embarrassment, after all. But then she decides it's herself, her thirtee-year-old, hormone-ridden self. She has clearly become a seriously disturbed person, and she needs help, psychiatric help. But nobody else seems to think her condition is that serious, especially not her parents who don't think she needs to see a doctor. They think what she's going through is perfectly normal. Undeterred, the resourceful Anastasia takes matters into her own hands, as she secretly undertakes a course of therapy with th emost famous analyst of them all.
Advertisement