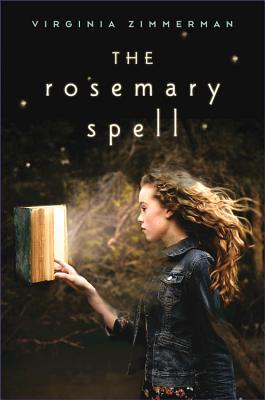 The Rosemary Spell (Hardcover)
Clarion Books, 9780544445376, 280pp.
Publication Date: December 1, 2015
Other Editions of This Title:
Paperback (4/11/2017)
* Individual store prices may vary.
Description
Part mystery, part literary puzzle, part life-and-death quest, and chillingly magical, this novel has plenty of suspense for adventure fans and is a treat for readers who love books, words, and clues. Best friends Rosie and Adam find an old book with blank pages that fill with handwriting before their eyes. Something about this magical book has the power to make people vanish, even from memory. The power lies in a poem—a spell. When Adam's older sister, Shelby, disappears, they struggle to retain their memories of her as they race against time to bring her back from the void, risking their own lives in the process.
About the Author
Virginia Zimmerman, a professor of English at Bucknell University, lives in Pennsylvania. The Rosemary Spell is her first book for young readers.
Praise For The Rosemary Spell…
"Rosie makes a sweet but stubborn protagonist, and she approaches the disappearance of her friend with a sense of pragmatism that balances the more magical elements of the story, making this a compelling blend of mystery and fantasy."
—Bulletin

"The incorporation of Shakespearean references and poetry gives the story a more mature feel and balances the youthful earnestness of Rosie and Adam. The mystery and magic are subtle, but the little clues that pop up keep the story tense."
—School Library Journal

* "Plays and lore of Shakespeare trickle through this expertly plotted novel, which will leaving lovers of—and newcomers to—the Bard wanting more."
—Publishers Weekly, starred review

"Zimmerman provides a wonderful blend of literary puzzles, adventure, and musings over memory and identity."
—Booklist

"[Zimmerman] deftly weaves the difficulty of loss into a tale of triumph, Rosemary's strength of character keeping her buoyed through the emotional tumult she must navigate to save her friend...A spellbinding story about friendship and the power of prose."
—Kirkus

"Avid middle-grade readers, Shakespeare buffs and poets will revel in Zimmerman's earnest and engaging exploration of memory and memory loss, loss in general, growing up, evolving friendships, and the joy and power of words."
—Shelf Awareness