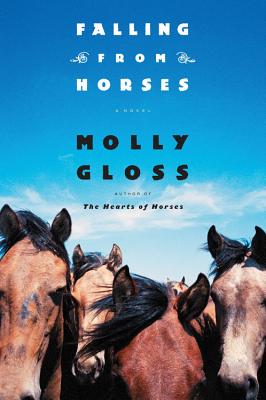 Falling from Horses (Paperback)
Mariner Books, 9780544484030, 336pp.
Publication Date: May 5, 2015
Other Editions of This Title:
Digital Audiobook (10/27/2014)
Hardcover (10/28/2014)
Library Binding, Large Print (3/1/2015)
* Individual store prices may vary.
November 2014 Indie Next List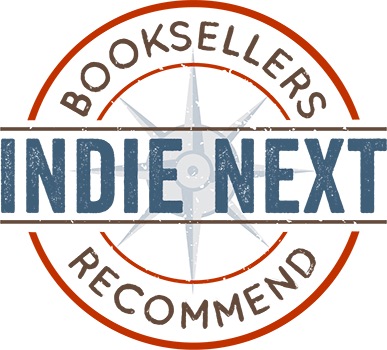 "Falling from Horses is the story of a young man, a young woman, and a young Hollywood set against the memories of growing up in eastern Oregon, among the horses, cattle, and hard work it takes to live there. Bud, the son of ranchers, buys a bus ticket to Hollywood to be a rider in cowboy movies. On the way he meets Lily Shaw, a sassy screenwriter, and their lives become intertwined with the telling of what led him to leave home. Brutal and beautiful, Falling from Horses is filled with stunning descriptions of the world of early movie making and the landscapes that shape us."
— Rene Kirkpatrick, Eagle Harbor Book Company, Bainbridge Island, WA
View the List
Description
"A beautiful, moving novel, cut from the American heartwood." —Ursula K. Le Guin, author of Lavinia and The Unreal and the Real

"I read Falling from Horses in two gulps . . . I could not have loved it more." — Karen Joy Fowler, author of The Jane Austen Bookclub and We Are All Completely Beside Ourselves
"Clear-eyed, breathtaking . . . A moving story filled with heart and insight." — Gail Tsukiyama, author of The Samurai's Garden
"A hypnotic read." — Kirkus Reviews
In 1938, nineteen-year-old ranch hand Bud Frazer sets out for Hollywood, his sights set on becoming a stunt rider in the movies—and rubbing shoulders with the great screen cowboys of his youth. On the long bus ride south from Echol Creek, Bud meets a young woman who also harbors dreams of making it in the movies, not as a starlet but as a writer. Lily Shaw is bold and outspoken, more confident than her small frame and bookish looks seem to allow. The two strike up an unlikely kinship that will carry them through their tumultuous days in Hollywood. Through the wide eyes and lofty dreams of two people trying to make their mark on the world, Molly Gloss weaves a remarkable tale of humans and horses, hope and heartbreak, told by one of the most winning narrators ever to walk off the page.
About the Author
MOLLY GLOSS is the best-selling author The Hearts of Horses, The Jump-Off Creek, winner of both the Pacific Northwest Booksellers Award and the Oregon Book Award,  The Dazzle of Day, winner of  the PEN Center West Fiction Prize, and Wild Life, winner of the James Tiptree Jr. Award. 
Praise For Falling from Horses…
"I read Falling from Horses in two gulps. The writing is gorgeous, the setting so beautifully realized, both time and place, the narrative voice unforgettable, and all the characters so real and compelling. Tremendous, page-turning . . . I could not have loved it more." — Karen Joy Fowler, author of We Are All Completely Beside Ourselves and The Jane Austen Book Club

"The story of a boy growing up into a man by way of ambition, adventure, catastrophe, love, and grief.  A beautiful, moving novel, cut from the American heartwood."— Ursula K. Le Guin, author of Lavinia and The Unreal and the Real: Selected Short Stories

"Molly Gloss is always exploring that dangerous place where reality and imagination combine to form the American West, and never more than in this book, plunging as it does into the heart of the dream machine. She has a tremendous gift for bringing a situation alive, so be ready: you're about to live these lives. It's a great experience." — Kim Stanley Robinson, author of Shaman and 2312

"Falling from Horses is a beautifully crafted story of the friendship that develops between two young people—a ranch hand and an aspiring screenwriter—as they try to make it in the movies in 1930s Hollywood. Molly Gloss makes the little seen life of a movie stuntman and a back lot script girl come alive in this entertaining and often touching tale of a naive young man and woman who are trying to live their dreams." — Phillip Margolin, New York Times best-selling author of Worthy Brown's Daughter
"Falling From Horses is a clear-eyed, breathtaking look at a small corner of life unknown to most: cowboy stunt riders in 1930s Hollywood. Gloss adeptly brings to life characters in search of the American Dream, while illuminating the "myth of the cowboy West" and the harsh realities that come along with it. A moving story filled with heart and insight by an author whose love of the American landscape rings loudly through each page." — Gail Tsukiyama, author of A Hundred Flowers and The Samurai's Garden

"The acute sense of time and place, coupled with a cast of characters drawn with unsentimental but abiding affection, makes for a hypnotic read." — KirkusReviews