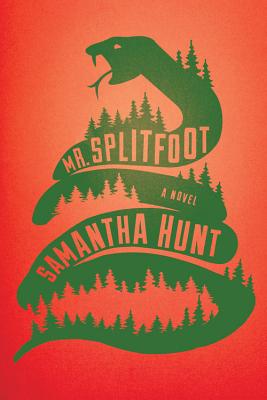 Mr. Splitfoot
Hardcover

* Individual store prices may vary.
Other Editions of This Title:
Digital Audiobook (3/28/2016)
Paperback (1/24/2017)
Compact Disc (3/29/2016)
MP3 CD (3/29/2016)
Compact Disc (3/29/2016)
January 2016 Indie Next List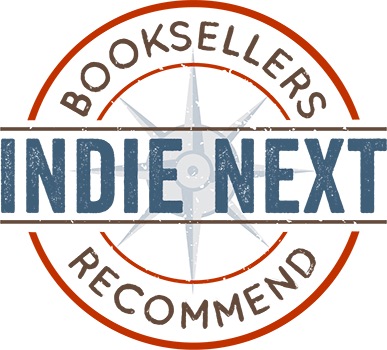 "When Cora's Aunt Ruth, whom she hasn't seen since childhood, shows up on her doorstep, mute yet demanding Cora follow her, Cora makes a split-second decision to do that to escape her dead-end job and the father of the baby she is carrying. The tale of the road trip that follows and the details of Ruth's past are told in alternating chapters until they merge. The cast of characters and settings are mysterious and creepy, like something out of a David Lynch movie. Readers will be compelled to keep the pages turning until the secrets are revealed."
— Kelley Drahushuk (W), The Spotty Dog, Hudson, NY
View the List
Description
A contemporary gothic from an author in the company of Kelly Link and Aimee Bender, Mr. Splitfoot tracks two women in two times as they march toward a mysterious reckoning.
Ruth and Nat are orphans, packed into a house full of abandoned children run by a religious fanatic. To entertain their siblings, they channel the dead. Decades later, Ruth's niece, Cora, finds herself accidentally pregnant. After years of absence, Aunt Ruth appears, mute and full of intention. She is on a mysterious mission, leading Cora on an odyssey across the entire state of New York on foot. Where is Ruth taking them? Where has she been? And who — or what — has she hidden in the woods at the end of the road? 
In an ingeniously structured dual narrative, two separate timelines move toward the same point of crisis. Their merging will upend and reinvent the whole. A subversive ghost story that is carefully plotted and elegantly constructed, 
Mr. Splitfoot 
will set your heart racing and your brain churning. Mysteries abound, criminals roam free, utopian communities show their age, the mundane world intrudes on the supernatural and vice versa. 
Making good on the extraordinary acclaim for her previous books, Samantha Hunt continues to be "dazzling" (Vanity Fair) and to deliver fiction that is "daring and delicious" (Chicago Tribune).
Praise For Mr. Splitfoot…
A New York Times Editors' Choice
A Publishers Weekly Bestseller
Featured on the New York Times Paperback Row
Longlisted for the Brooklyn Eagles Literary Prize​
January 2016 Indie Next PickA Paris Review Staff Pick
Named a Best Book of 2016 by MPR News
One of TimeOut New York's "15 Best Books of 2016"One of Esquire's "The 25 Best Books of 2016 (So Far)"
One of Refinery 29's "The Best Books Of 2016 So Far"
One of Paste Magazine's "The 16 Best Fiction Books of 2016 (So Far)"One of BookRiot's "The Best Books Of 2016, So Far"​One of Huffington Post's "5 Hot Books"Featured on iBooks's "25 Best Books of January"One of Read It Forward's "Favorite Reads of January"A BookBrowse Editor's Choice
"Samantha Hunt's third novel, MR. SPLITFOOT, will haunt me...I've dog-eared so many pages in honor of vivid prose that my advance reader's copy of MR. SPLITFOOT curls up with fattened corners...the novel moves not just in two time frames, told through two voices, a first-person narrator and a third-, but also…it moves in the fourth dimension, stamping itself upon the reading mind. Hypnotic and glowing, MR. SPLITFOOT insists on its own ghostly presence."—Gregory Maguire, 
New York Times Book Review
"The historical and the fantastical entwine like snakes in Samantha Hunt's fiction...Turned around and around in these woods, you won't always know where you are, but there's a rare pleasure in this blend of romance and phantoms."—
Washington Post
"
This gripping novel alternates between two story lines: in one, the budding con artists Nat and Ruth struggle to survive in an abusive Christian foster home; in the other, set some years in the future, Ruth, inexplicably rendered mute, leads her niece, Cora, on a journey across New York State on foot. The narratives, which twist together into a shocking dénouement, are marked by ghost stories, from Nat and Ruth's forays into the world of mediums and séances to Cora's struggle to piece together her aunt's past. 'History holds up one side of our lives and fiction the other,' one character tells Cora, and the novel's pleasures lie in the intersections between the two."—
New Yorker
"The ghosts of industrial America haunt the author's picaresque third novel alongside the maybe-supernatural kind. Deep in upstate New York, two orphaned teens break free of the shady Love of Christ! foster home and make a business of claiming to channel the dead; years later, one of them, Ruth, turns up mute and gaunt at the home of her pregnant niece and draws her into a mysterious march along the Erie Canal. The two narratives alternate suspensefully, building a world of hidden forces and untethered souls that feels like the dystopia we already live in."—Vulture, "7 Books You Need to Read This January"
"
Mr. Splitfoot
[is] at once an intriguing mystery with clues, suspense, enigmas galore, and an exhilarating, witty, poignant paean to the unexplainable, the unsolvable, the irreducibly mysterious...[Hunt's] epistemological and ethical rigor are complemented by a lovely respect for what remains uncategorizable, unable to be mastered or explained away."—
The Boston Globe
"If you're looking for one of those books that's an escapist adventure, a gothic page-turner that is also so finely crafted that you'll feel enriched as well as transported for having read it, try Mr.
Splitfoot
. The novel features two intertwining storylines, beginning with the education of two orphans who learn to interact with the dead, and relocating decades later when one of those orphans comes to find her niece and bring her on a mysterious journey. Samantha Hunt's prose sparkles whether she's writing about the most mystical of moments deep in a seance, or the more mundane times when niece and aunt stay slog through upstate New York as they set out for who-knows-where. The way the narratives ultimately come together is unsettling yet satisfying that the novel practically begs to be called 'haunting.'"—
Esquire
, "The 25 Best Books of 2016 (So Far)"
"Turn to any page of this one-of-a-kind Gothic fiction about motherhood and hauntings—literal and metaphorical—and you'll come upon moments of startling originality...Hunt is scary good."—
O, The Oprah Magazine
, "10 Favorite Books of 2016"
"Zombies are out, ghosts are in. [Hunt] taps into the cultural zeitgeist with a new novel blurring the natural and supernatural."—
Wall Street Journal
, "Six Books to Curl Up With This Winter"
"The way I feel about Samantha Hunt's 
Mr. Splitfoot
is how one of its characters describes meeting his wife: 'We fell in love in a bloody way, thorns and hooks'...Ruth's and Cora's experiences of that landscape are like hallucinatory expeditions through a gothic wasteland. Somewhere along the way, Hunt conned me into believing that temporary possession by a hellish demon isn't, after all, so different from the crucible of motherhood."—
The Paris Review
, Staff Pick
"I started the recent novel
Mr. Splitfoo
t, by Samantha Hunt, and there I was. Lost. The 'real world' seemed only marginally more real than the scary religious cult in upstate New York, where the novel is partly set. Though it wasn't a pleasant place, I was thrilled to be somewhere I would never, in real life, want to be."—Francine Prose in the
New York Times
"Creepy, disquieting and unsettling, this book grabs the reader right away."—
TimeOut
New York, "15 Best Books of 2016"
"Hunt mixes her gothic ingredients with great skill, and throws in some quirky contemporary twists for good measure...The result is a riveting, linguistically playful tale about demons (real or imagined), loss, magic and motherhood."—
Financial Times
"Hunt's back with a modern gothic starring a scam-artist orphan who claims to talk to the dead; his sister who ages into a strange, silent woman; and, later, her pregnant niece, who follows her aunt on a trek across New York without exactly knowing why. Also featured: meteorites, a runaway nun, a noseless man, and a healthy dash of humor. Although it's still too early to speculate on the prize-winning potential of
Mr. Splitfoot
, Hunt's fantastical writing is already drawing favorable comparisons to Kelly Link and Aimee Bender, and her elegantly structured novel promises to be the year's most unusual ghost story."—The Millions, "Most Anticipated: The Great 2016 Book Preview"
"Mr. Splitfoot
is going to be a wild ride. If you're all about magical realists like Kelly Link, this is one title you'll need to pick up, because Samantha Hunt's third novel takes the banal and rockets it into the fantastic (and the fantastically wonderful). I don't want to divulge too much about this one because I'd rather you read it yourself, but I will say that if you love dual narrative structures or complicated timelines, this is an especially good pick for your must-read list."—Bustle, "17 Of 2016's Most Anticipated Books To Put On Your Wishlist Immediately"
"Spooky and unnerving...Part gothic spine-chiller, part bleak, backwoods road novel,
Mr. Splitfoot
ranges all over the modern-day Burned-over District...Cora's journey with Ruth is confounding, rich in backwoods weirdness, spooky and strange and artfully intertwined with the slowly unwinding story of Ruth and Nat's earlier adventures...[
Mr. Splitfoot
] exhume[s] the carnival of millenarianism and inter-realm interaction that swept the region two centuries ago, resurrecting it in a tale both strange and terrifying on the same scorched earth where evangelical fire once burned."—
Paste Magazine
"
Mr. Splitfoot
 is an eerie and electrifying read — mixing modern and gothic, and blurring the line between the living and the dead...Even if the supernatural is not your cup of tea, the frenetic style of
Mr. Splitfoot
 will sweep you up in the book's wildly unraveling reality."—MPR News, "The best books of 2016 (so far)"
"It's a sure bet both of Hunt's narratives - one fast, one slow; each propelled by tight, tense sentences - will converge in space, if not in time, but how she makes it happen is as satisfying as it is unpredictable. 
Mr. Splitfoot
 is a horror story of sorts, but Hunt is careful not to summon anything supernatural in the daylight. 'Every story is a ghost story,' we're told more than once. A hint? A red herring? Hard to say."—
Philadelphia Inquirer
"The natural and supernatural quickly blur, as characters like Captain Ahab and Huck Finn pop up in this suspenseful, wryly witty novel."—Huffington Post, "5 Hot Books
"
"Fans of the wondrous and strange will find solace in Samantha Hunt's haunting novel...Hunt's narrative drips in magical realism, so you'll have to roll with the whimsy and supernatural elements, including Nat's charming ability to communicate with mischievous ghosts."—Refinery 29, "5 Terrific New Books To Read This January"
"[A] quirky, mysterious novel...Hunt has conjured an unusual and engaging story...Hunt's aim is not to be believable, but to play with the unanswerable questions and mysteries that underlie life. The emotional connections between Hunt's key characters are authentic, as is the unusual world she creates at Love of Christ!, and her writing is lively and funny. At times it felt like both Cora and I were on a wild goose chase, trailing Ruth wherever she went, but I gladly followed, eager to reach the surprising conclusion of this enigmatic journey."—
The Dallas Morning News
"Hunt maintains a dark and disturbing atmosphere throughout this intriguing, well-drawn gothic, creating a terrain that's familiar and yet alien and unnerving at the same time…If all stories are ghost stories, if our pasts do haunt us, maybe they can save us, too."—
Miami Herald
"An American Gothic fever dream...Hunt's packed prose writhes with hallucinatory detail. At her best, she lurches from lyricism to cynicism in short, declarative sentences."—
Chicago Tribune
"[
Mr. Splitfoot
] conjures ghosts with startling prose and enough hope to sway even the most hardened of nonbelievers."—
San Diego Book Review
"The devil unquestionably stalks these pages, but so do more benevolent spirits, and the novel ends, unexpectedly, on a note of uplift and hope. An episodic picaresque that is undeniably strange and often intriguing."—
The Globe and Mail
"
Mr. Splitfoot
has the offbeat charm of Scarlett Thomas' work, while the theme of communing with the dead inevitably brings Hilary Mantel's
Beyond Black
and Sarah Waters'
Affinity
[…] to mind… Its vision of unexpected love and loyalty remains compelling."—
Pittsburgh Post-Gazette
"Love dark, creepy, gothic books about orphans in group homes speaking to the dead, mysterious strangers, arduous journeys, cults, and homicidal maniacs? Who doesn't? While I am notoriously grumpy when it comes to dual storylines, the two threads in this book, separated by time and place, were so artfully woven together and linked by such mysterious and sympathetic characters, I was hanging out on the edge of my seat anticipating what would become of them. As the plots began to converge, I was absolutely addicted. This could've easily been a one-sitting book."—Andi Miller, BookRiot, "The Best Books Of 2016, So Far"
"You'll want to savor every fiendish bit of this book. With her latest novel, Samantha Hunt has delivered a gothic tale that's both deliciously creepy and emotionally satisfying, combining supernatural intrigue and thematic weight…Hunt's confidence in her story propels the book from page one, a task made all the more impressive when you consider the murky waters it traverses.
Mr. Splitfoot
is about the divide between the natural and the supernatural, between faith and reason, and in the hands of a storyteller like Hunt…the novel becomes something truly special. If you're a lover of rule-breaking ghost stories, spoiler alert:
Mr. Splitfoot
is for you."—BookPage
"This deeply inventive Gothic story is about two women with a shared past and a mysterious future…Part ghost story, part love story, part modern gothic horror,
Mr. Splitfoot
is an original, vivid and compelling work of literary fiction…A rewarding journey."—BookBrowse
"Ethereal...The book deftly straddles the slippery line between fantasy and reality in a story that's both gripping and wonderfully mystifying...[I]nterconnected chapters builds suspense while keeping readers guessing about what crazy turn might happen next. Hints of what's in store for readers include a cult of Etherists, a noseless man, a pile of lost money, and a scar-like pattern of meteorite landings.
This spellbinder is storytelling at its best.
"–
Publishers Weekly
, starred
"A truly fantastic novel in which the blurring of natural and supernatural creates a stirring, visceral conclusion."—
Kirkus Reviews
, starred
"An entrancing, modern, haunted tale...[
Mr. Splitfoot
] belongs in the welcome genre of books by new writers who don't accept the confines of modern literary fiction's terse and limited geometry, its focus on flawed human relationships and their legacy. Yes, these are humans; yes, there are relationships—beautiful ones, fraught ones; humans with tremendous flaws. (No one but perhaps Flannery O'Connor has pegged the grotesque rage underlying religious fundamentalism this well.) An exuberant writer, Hunt furnishes every millimeter of her story with life, with palpable losses, longing, desire, tenderness, and even the trappings of pop culture. If you're craving the tangy prose and warm sweep of a really well-wrought novel, you'll find it here...But it's the liberties Hunt takes that make this novel levitate into something wholly remarkable and new. She's such a powerful writer that she naturally reaches beyond the usual canonized frame of what's real...Delve into this tightly crafted book. And then: sweet dreams."—Chronogram
"The author of the wonderful Tesla novel,
The Invention of Everything Else
, is back with a contemporary gothic about orphan children who can channel the dead, a mysterious mission, and something hidden in the woods."— BookRiot,"15 Books Out in 2016 You Should Mark Down Now: Fiction Edition"
"Hunt's enchanting third novel adeptly obscures the line between earthly and the metaphysical. Decades after leaving her fundamentalist foster home, Ruth, now mute, encounters her pregnant niece, Cora. The two women embark on a twisted and otherworldly quest—intensified by Hunt's lucid imagery—across New York state, where contemporary society is obscured in the wake of sublime characters and hair-raising happenings."—
DuJour
"[A] perfectly formed snow-globe of a novel the exists in it's own well-crafted universe that hangs together remarkably well no matter how hard you try to shake it up...Hunt is an excellent writer, with real talent for character development, dialogue and atmosphere. There are lots of story links to discover that span the 14-year-gap that separates the twin narratives - many of which will may only be uncovered upon a second reading. That perhaps is the magic of 
Mr Splitfoot
 - a novel whose real charms are only largely evident once you finish the final page."—
New Zealand Herald 
"A supernatural road trip."—
Vanity Fair
, "In Short"
"I get the chills. Is it a true story? Is it a sad story? It's what people want. It has a lot of good energy and people, people will like it. They will keep reading it until they read the end of it. It's intriguing because a person will know there's something two-sided. Yeah. It's a good one."—Charlotte Brontë, speaking through a medium
"Part road trip, part gothic,
Mr. Splitfoot
belongs on the shelf beside
The Haunting of Hill House
and
We Have Always Lived in the Castle
. Samantha Hunt is astonishing. Her every sentence electrifies. Her characters demand our closest attention. Her new book contains everything that I want in a novel. If I could long-distance mesmerize you, dear reader, into picking up this book and buying it and reading it at once, believe me: I would." – Kelly Link, author of
Get in Trouble
,
Magic for Beginners
, and many others
"Samantha Hunt's new book is a revelation. It's emotionally precise, brilliantly imagined and flat out spooky. A gothic novel that somehow manages to feel thrillingly contemporary and wholly original." – Jenny Offill, author of
Dept. of Speculation
"I'm speechless. 
Mr. Splitfoot
 is so inventive, so 
new; 
I haven't read anything like it in years. On the surface it's about false spirituality and the most demented road trip across New York State ever attempted, but it's also about the horrible ties that bind us and the small acts of redemption that make life almost okay. On top of that, it's a thrilling page-turner.  I couldn't stop reading it." – Gary Shteyngart, author of
Little Failure
,
Super Sad True Love Story
, and many others
"
Mr. Splitfoot
is lyrical, echoing, deeply strange, with a quality of sustained hallucination. It is the best book on communicating with the dead since William Lindsay Gresham's
Nightmare Alley
, but it swaps out that novel's cynicism for a more life-affirming sense of uncertainty." – Luc Sante, author of
Low Life
and many others
"
Mr. Splitfoot
is an absolutely thrilling book. Filial and maternal love are on display in all their complicated hugeness. But Hunt gives us plenty of humor amid the horror and awe-- and then turns on the lights and shows us what was looming above us the whole time. I can't stop thinking about it." – Sarah Manguso, author of
Ongoingness
,
Two Kinds of Decay
, and others
Houghton Mifflin Harcourt, 9780544526709, 336pp.
Publication Date: January 5, 2016
About the Author
Samantha Hunt's novel about Nikola Tesla, The Invention of Everything Else was a finalist for the Orange Prize and winner of the Bard Fiction Prize. Her first novel, The Seas, a twisted tale of mermaids, won the National Book Foundation's Five under Thirty-five prize. She lives in upstate New York.
 
or
Not Currently Available for Direct Purchase