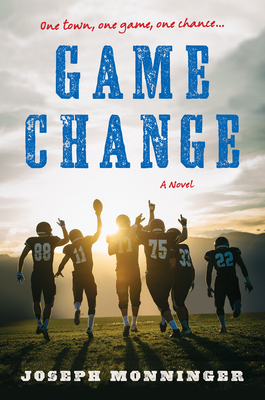 Game Change (Hardcover)
Houghton Mifflin, 9780544531222, 240pp.
Publication Date: September 12, 2017
Description
Seventeen-year-old Zeb Holloway is happy to work in his uncle's auto repair shop and cruise through school without much effort. He's a quarterback on his high school's undefeated football team, but he never plays. Why would he when T.T. Munroe--a walking, talking highlight real-- is around? That is, until T.T's injured a week before the state championships.

Now Zeb is starting. As he assumes the role of QB and team leader, the entire town is watching him. And when a college recruiter says Zeb could have a future beyond his small New Hampshire town, he realizes there's a bigger life out there for him . . . if he can play his heart out.
Advertisement