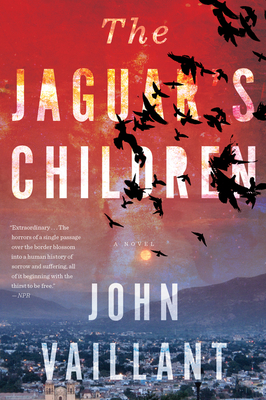 The Jaguar's Children
Paperback

* Individual store prices may vary.
Other Editions of This Title:
Digital Audiobook (1/26/2015)
Hardcover (1/27/2015)
Compact Disc (1/27/2015)
February 2015 Indie Next List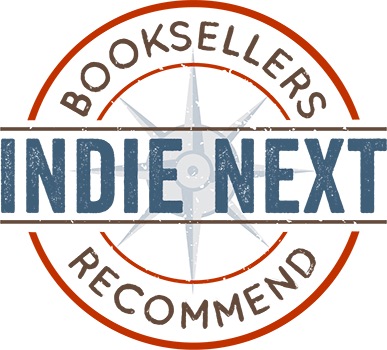 "Vaillant has established his reputation as an accomplished writer of nonfiction, and he now brings his considerable talent to this debut novel. There are no easy moments in this story told by Hector, a young man engaged in an illegal border crossing inside a sealed tanker truck. Vaillant uses Hector's narration to bring the frequent brutality of the illegal immigration experience to light in visceral detail, engaging both the reader's sympathy and revulsion, which linger long after the last page is turned."
— Fran Keilty, Hickory Stick Bookshop, Washington Depot, CT
View the List
Description
"Extraordinary … The horrors of a single passage over the border blossom into a human history of sorrow and suffering, all of it beginning with the thirst to be free." — NPR

"[A] heartbreaker … Wrenching … with a voice fresh and plangent enough to disarm resistance." — Boston Globe

"Fearless." — Globe and Mail

Hector is trapped. The water truck, sealed to hide its human cargo, has broken down. The coyotes have taken all the passengers' money for a mechanic and have not returned.

Hector finds a name in his friend Cesar's phone: Annimac. A name with an American number. He must reach her, both for rescue and to pass along the message Cesar has come so far to deliver. But are his messages going through?

Over four days, as water and food run low, Hector tells how he came to this desperate place. His story takes us from Oaxaca — its rich culture, its rapid change — to the dangers of the border, exposing the tangled ties between Mexico and El Norte. And it reminds us of the power of storytelling and the power of hope, as Hector fights to ensure his message makes it out of the truck and into the world.

Both an outstanding suspense novel and an arresting window into the relationship between two great cultures, The Jaguar's Children shows how deeply interconnected all of us, always, are.

"This is what novels can do — illuminate shadowed lives, enable us to contemplate our own depths of kindness, challenge our beliefs about fate." — Amanda Eyre Ward, New York Times Book Review
Praise For The Jaguar's Children…
"I have long admired the visceral storytelling and moral complexity of John Vaillant's brilliant non-fiction about humankind's tragically ambivalent relationship with the natural world. Now he brings his abundant literary gifts to a debut novel set in a very real borderland in which human beings are themselves treated like animals. The Jaguar's Children is a beautifully rendered lament for an imperiled culture and the brave lives that would preserve it. You should read it."
—John Burnham Schwartz, author of Reservation Road and The Commoner

"The Jaguar's Children is devastating. It's at once a literary mystery, an engrossing tour de force, and a brilliant commentary on humanity's role in the physical world. The voice that echoes out from that abandoned place Vaillant so masterfully creates won't leave me."
—Joseph Boyden, author of Three Day Road and The Orenda

"John Vaillant is in the business of writing masterpieces. But this first novel will make his many followers fall over in shock. Vaillant sees the tragedy of human predation on the border for what it is—a real-world horror worthy of Stephen King. This book rushes at you relentless as a nightmare and doesn't let up until it kicks out the walls. Settle in. You're going to need a stiff drink. Make it ice water."
—Luis Alberto Urrea, author of The Devil's Highway, Into the Beautiful North and The Hummingbird's Daughter

"John Vaillant's revelatory nonfiction is catalyzed by eloquent prose and exuberant curiosity. In his first novel, The Jaguar's Children, Vaillant proves that his heart and imagination are as expansive and fierce as his radiant intellect. With a desperate young immigrant as our companion, we enter the dangerous borderlands between countries and generations; myth and magic; human community and the vast, infinitely mysterious, wild environment. Perilously close to death, we navigate the hallucinatory map of the mind where those who endure still hope to discover one thin thread of light leading from terror to survival. Never have I encountered a writer with more energy or compassion."
—Melanie Rae Thon, author of Sweet Hearts, The Voice of the River, and Girls in the Grass
Mariner Books, 9780544570221, 288pp.
Publication Date: January 5, 2016
About the Author
JOHN VAILLANT's work has appeared in The New Yorker, the Atlantic, National Geographic, and Outside, among other magazines. His two previous, award-winning books, The Tiger and The Golden Spruce, were international bestsellers.
What were Hector's motivations for leaving Mexico? What were Cesar's? Did you know much about Oaxaca before you read the novel? If so, how did your perception of the place change over the course of the story? If not, what did you learn and did any of it surprise you?generic viagra price canada
"Who else can grow all their food – sweets and spices, herbs and medicines, corn and beans and squash, even oil for the hair – on one hectare on the side of a mountain?" What secret is Cesar carrying with him? How will it impact the Oaxacans way of life? At the end of the novel, what is your feeling about whether and how their culture can survive?generic viagra price canada
Who are the coyotes? Why do they have that name? What role do they play in the novel and how are they implicated in its outcome?generic viagra price canada
Why is this novel called The Jaguar's Children? Where do jaguars make appearances throughout the novel and what is their significance? How does Hector's abuelo's story fit? Hector recalls: "I asked him once, who will dance the jaguar after him. 'Whoever carves the mask,' he said. 'You know where my tools are.'" Does Hector carve a mask?generic viagra price canada
Why do you think the author chose this format for Hector's story—telling it through audio and text files? How did it affect your reading? Discuss the progression of Hector's time in the water tank. How does the author increase the stakes, show the rising tension, and convey the feeling inside the truck?generic viagra price canada
What do you believe happened at the end of the novel? Explore the various scenarios that could have played out for Hector. What impact did the change in perspective have on your reading? Why do you think the author made this choice?generic viagra price canada
The novel explores several periods in the relationship between Mexico and the United States as well as several ways in which these two cultures overlap and influence each other. How has your view on these neighbors changed in the course of the book? Do you see ways in which this relationship might improve?generic viagra price canada