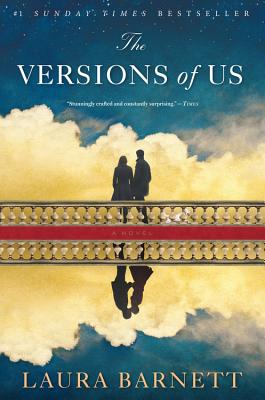 The Versions of Us
Hardcover

* Individual store prices may vary.
Other Editions of This Title:
Paperback (4/18/2017)
Compact Disc (5/3/2016)
Compact Disc (5/3/2016)
Library Binding, Large Print (6/1/2016)
MP3 CD (5/3/2016)
May 2016 Indie Next List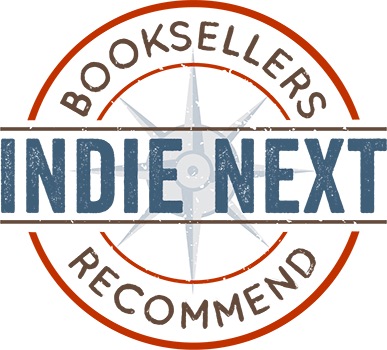 "This is a lovely debut that swept me along with the story of two people destined to be together after one chance meeting in college. From there, Bennett presents three different versions of their story, and readers see the next decades played out through the couple's eyes. Each story is different, yet features the same players, and each does not turn out as expected. This is a thoughtful and touching novel about love, expectations, and forgiveness."
— Kelly Estep (E), Carmichael's Bookstore, Louisville, KY
View the List
Description
In one moment, two lives will be changed forever . . . and forever . . . and forever.
The one thing that's certain is they met on a Cambridge street by chance and felt a connection that would last a lifetime. But as for what happened next . . . They fell wildly in love, or went their separate ways. They kissed, or they thought better of it. They married soon after, or were together for a few weeks before splitting up. They grew distracted and disappointed with their daily lives together, or found solace together only after hard years spent apart. 
With 
The Versions of Us
, Laura Barnett has created a world as magical and affecting as those that captivated readers in 
One Day
 and 
Life After Life.
 It is a tale of possibilities and consequences that rings across the shifting decades, from the fifties, sixties, seventies, and on to the present, showing how even the smallest choices can define the course of our lives. 
Praise For The Versions of Us…
#1 UK Bestseller
An Indie Next Pick, May 2016
A Publishers Marketplace Buzz Book 2016: Spring/ Summer
One of the Observer's New Faces of Fiction
Winner of the Richard and Judy Spring Book Club 2016 (UK)​
 
"Barnett's enchanting debut imagines three possible lives, three possible love stories—each with its unique joys and sorrows—demonstrating that life has no perfect path."—PEOPLE, "The Best New Books"

"Every love affair has an origin story, and the one that launches The Versions of Us is as picturesque as any: A pretty coed, late to class one blustery October afternoon, swerves to avoid the little terrier skittering into her path, and a chivalrous young man comes to the rescue. Her tire is flat, punctured by a rusty nail; their chemistry, electric and instantaneous, is not…Versions is smart enough to know that the fantasy of infinite possibility is thrilling—but not nearly as much as the reality of true human connection."—ENTERTAINMENT WEEKLY

"A subtle meditation on the ways people change each other. Although the premise is romantic, Barnett explores romance in a realistic way, including obsession, insecurity, and sacrifice. Jim and Eva bring out the best and worst in each other, and their relationship(s) is a testament to the dark and light sides of romantic love...The choices we make under different circumstances are the real heart of the novel, as well as a sense that all paths are worth traveling."—CHICAGO REVIEW OF BOOKS

"British journalist Barnett's debut novel imagines the delicious prospect of romantic do-overs, cleverly negotiating the tricky and often dizzying terrain of three versions of first love...Barnett's evocative presentation is a masterly romantic study of love's choices and consequences, leaving wide open just what constitutes a perfect ending."—PUBLISHERS WEEKLY, starred and boxed review

"Barnett masterfully pulls the reader through these alternating tales. Each option is compelling and believable. Perhaps there's a lesson to be learned here: Regardless of the paths we choose, the people who are meant to be in our lives will find their way there."—BOOKPAGE

"An intriguing exploration of the many roads not taken."—BOOKLIST

"Fans of the novel One Day and the movie Sliding Doors will want to pick up this debut."—KIRKUS REVIEWS

"A rich, complex, and deeply satisfying novel… One of the most engrossing novels either of us has read in years."—Richard Madeley, THE RICHARD AND JUDY BOOK CLUB

"A triumphant debut… a thoughtful, measured book about the interplay of chance and destiny in our lives."—Elena Seymenliyska, SUNDAY TELEGRAPH

"Its very scope is a joy, the technical achievement seamlessly done, and the ending – all the endings – suitably affecting."—Jenny Colgan, THE GUARDIAN

"Well written, stunningly crafted and constantly surprising… An utterly convincing love story about two people destined to be together somehow, no matter what."—Kate Saunders, THE TIMES

"Barnett renders an irresistible concept in sweet, cool prose."—Hephzibah Anderson, THE OBSERVER

"Unique, complex and playful… Barnett suspends our disbelief like a conjuror."—Elizabeth Fremantle, SUNDAY EXPRESS

"An affecting and thought-provoking work, The Versions Of Us will keep you gripped until the tear-jerking conclusion."—Mernie Gilmore, DAILY EXPRESS

"A clever, romantic debut.. Barnett tells three outcomes of the same affair, a simple, effective metaphor for the paths love itself can take you on."—GRAZIA

"Such an exciting and clever novel. It marks the emergence of a major talent in literary fiction."—Viv Groskop, RED

"A deeply moving and emotional story that has the ability to make you evaluate your own life."—STYLIST

'A captivating whirlwind of a book… Barnett weaves the myriad strains of her characters' lives into a cohesive and compelling whole.' (Sarah Gilmartin, IRISH TIMES)

"She is a stylish writer; so much so, it's hard to believe that this is her first novel. Spanning the entire second half of the 20th century and much of the 21st, this book is evocative and atmospheric."—Anne Cunningham, IRISH INDEPENDENT

"Where to begin? With the fluid and effortless prose? The poise and control of the author? The tenderness – but never sentimentality – which permeates the characterization? The cleverness of the plot device? The Versions of Us is both brilliant and astonishingly good."—ELIZABETH BUCHAN

"Truly enthralling… I simply adored this wonderful novel."—JESSIE BURTON, author of The Miniaturist

"I absolutely loved [The Versions of Us]. It's so elegantly and beautifully written… I was equally enthralled by each of the three versions… A really wonderful book."—ESTHER FREUD

"Three roads diverged in a wood...and you have no idea which one the characters are going to take. It's "Sliding Doors" meets "One Day" and a lot of 'what ifs.'" —theSkimm
Houghton Mifflin Harcourt, 9780544634244, 416pp.
Publication Date: May 3, 2016
About the Author
LAURA BARNETT is a writer, journalist, and theatre critic. She has been on staff at the Guardian and the Daily Telegraph, and is now a freelance arts journalist and features writer, working for the Guardian, the Observer, and Time Out London, as well as several other national newspapers and magazines. The Versions of Us is her first novel. She lives in London.
The book opens with two scenes that take place in 1938. What do the two scenes share in common? How do they compare to the storylines between Eva and Jim that follow? What major themes of the novel are introduced in these opening sections?
In Version 2: Algonquin, New York, November 1963, Eva realizes that her life has not gone as she had imagined it would. How has her life failed to match up to her expectations? Where else are Eva's and Jim's expectations challenged or upended in the novel?
In Version 3: Sandworms, Suffolk, October 1966, Miriam tells Eva that she can tell that Eva is not happy in her marriage. What advice does Miriam give her daughter? Do you think it is good advice? Does Eva accept Miriam's advice or reject it?
In Version 3: Frost, Cornwall, October 1966, Jim says that "he is old enough to know happiness for what it is" (142). How does he believe happiness is defined and how does his idea of happiness in this chapter compare to other depictions of happiness throughout the book? Does the book seem to settle on any single definition of happiness? If so, how does the book suggest happiness can be attained?
In Version 3: Thirty, London, July 1971, David tells Eva that she should be writing and she replies, "It's always simpler for a man" (166). Do you agree with her? Why or why not? What do the other versions of the story suggest about gender and the workplace or gender and success?
Explore presentations of marriage and love in the novel. How are each defined and depicted? What does Sinclair learn about marriage in Version 1 as he cares for Vivian? Does the book define what a "good" marriage entails or what the best kind of love is?
What is the role of art in the book? Which of the characters are artists and why do they undertake their artistic pursuits? What purpose do they find in their art? What obstacles do they face as artists? How does their artwork or role as artist shape and inform their identity?
The title of the novel is taken from the name of a triptych painted by Jim. What is the subject of the triptych and why is it significant both to Jim and to those who view it? How might it serve as a major symbol within the novel?
Thinking about the various settings of the novel, how do the times and places depicted in the novel mirror or help to reveal major themes of the story?
In Version 3: Afterglow, Los Angeles, December 1977, what does Eva say that she realizes about motherhood? What does she believe makes the best mother and why? Do you agree with her? What do the other versions of the story seem to suggest?
Evaluate the parent-child relationships presented in the book. What do the various relationships share in common? What do they reveal about parenthood when considered collectively? How are the characters in the book shaped and influenced by their own childhoods? How do the relationships they shared with their own parents influence and inform the way that they ultimately choose to raise and interact with their children?
What are some of the examples of infidelity in the novel? What causes or motivates the various characters to stray from their partners? How do these infidelities or betrayals impact their lives and the lives of those they are unfaithful to? Are any of the characters rewarded for seeking their own happiness?
Discuss how the book creates a dialogue around fate and accident versus choice. How much control do the characters have over their own lives and how much is left to chance?
Look at the structure of the novel. Why do you think the author chose to set up the novel in three sections? What themes does this structure help to reveal or reinforce? How would your understanding of the novel be different if Barnett had implemented a different structure—telling each story without division, for example?
The novel covers a large expanse of time and includes characters of several generations. Consider the similarities and differences between characters of different generations in the novel. How are Eva and Jim like their parents and how do they differ? What, if anything, remains consistent over the passage of time between generations? Does the novel suggest whether we are simply doomed to repeat the past, or does it suggest, rather, that there is room for change?
What kinds of loss are depicted in the book and how do the characters deal with these losses? Does the book offer any view of the best way to grieve or confront loss? Does anything positive seem to come from the characters' processes of grieving?
How do the three final chapters work together as a cohesive ending? What final message or messages—or questions—do they seem to impart when considered collectively? Do the last three chapters draw the various pieces of the book into a unified whole or present three contradictory conclusions?
or
Not Currently Available for Direct Purchase