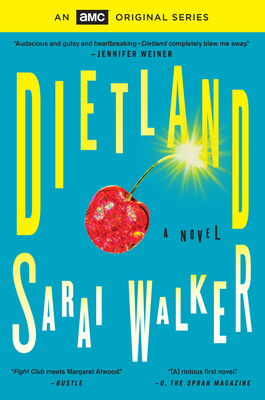 Dietland
Paperback

* Individual store prices may vary.
Other Editions of This Title:
Digital Audiobook (5/25/2015)
Compact Disc (5/26/2015)
MP3 CD (5/26/2015)
Paperback, Large Print (7/11/2018)
June 2015 Indie Next List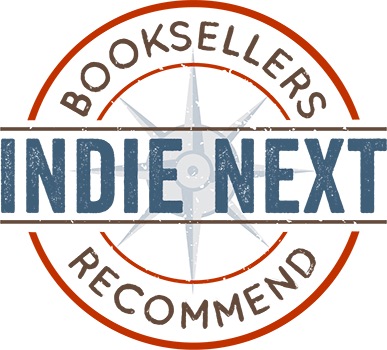 "Meet Plum, a woman who has forever defined herself by her obesity and who gets through her daily routine by looking forward to the life that will come after her weight-loss surgery. When Plum discovers that she is being followed by a strange girl, her life is changed forever. While Plum embarks on her journey of self-acceptance, a violent feminist crusade takes the world by storm. As the two storylines converge, readers witness an unexpected transformation. This is a fun, no-apologies-offered debut!"
— Tess Fahlgren, Fact & Fiction, Missoula, MT
View the List
Description
AN AMC ORIGINAL SERIES
FROM EXECUTIVE PRODUCER MARTI NOXON, 
STARRING JOY NASH AND JULIANNA MARGULIES

A Best Book of the Year
Entertainment Weekly • Bustle • Amazon • Women's National Book Association • Kirkus Reviews • BookPage • Kobo • LitReactor
  
"Audacious and gutsy and heartbreaking — Dietland completely blew me away." — Jennifer Weiner

The diet revolution is here. And it's armed.
 
Plum Kettle does her best not to be noticed, because when you're fat, to be noticed is to be judged. With her job answering fan mail for a teen magazine, she is biding her time until her weight-loss surgery. But when a mysterious woman in colorful tights and combat boots begins following her, Plum falls down a rabbit hole into the world of Calliope House — an underground community of women who reject society's rules — and is forced to confront the real costs of becoming "beautiful." At the same time, a guerilla group begins terrorizing a world that mistreats women, and Plum becomes entangled in a sinister plot. The consequences are explosive.

"A giddy revenge fantasy that will shake up your thinking and burrow under your skin" (Entertainment Weekly), Dietland takes on the beauty industry, gender inequality, and our weight-loss obsession — with fists flying.
Praise For Dietland…
An Amazon Top 100 Editors' Pick of the Year  One of Entertainment Weekly's "10 Best Books of 2015"  One of Bustle's "2015's 25 Best Books, Fiction Edition"  A New York Post "Best Novel to Read This Summer"   An Us Weekly "Hot Summer Novel"  O, The Oprah Magazine, "10 Titles to Pick Up Now"  A USA Today "New and Noteworthy" Book   One of Vulture's "8 Books You Need to Read This May"  A Kirkus "Best Fiction of 2015" Title  One of BookPage's "Best Books of 2015"  One of Kobo.com's "Must Read Fiction Debuts of 2015"  A LitReactor Staff Pick: The Best Books of 2015  One of New York Daily News's "10 Books for Your Summer Reading List"  Women's National Book Association, "Great Group Reads 2015"   An Indie Next Pick    "Dietland completely blew me away. It's audacious and gutsy and heartbreaking and I want to grab women on the street and shake them until they promise to read it—and also buy copies for their daughters." —Jennifer Weiner, #1 New York Times bestselling author of Good In Bed, In Her Shoes, and others    "Walker's first novel leaves chick lit in the pixie dust, treading the rougher terrain of radical critique and shadowy conspiracies — territory closer to Rachel Kushner than Helen Fielding."—New York Magazine, One of Vulture's "8 Books You Need to Read This May"    "If Amy Schumer turned her subversive feminist sketches into a novel, dark on the inside but coated with a glossy, palatable sheen, it would probably look a lot like Dietland—a thrilling, incendiary manifesto disguised as a beach read...It's a giddy revenge fantasy that will shake up your thinking and burrow under your skin, no matter its size."—Entertainment Weekly (Grade: A)    "I've never dropped anyone out of a helicopter. But Dietland resonated with the part of me that wants, just once, to deck a street harasser. At the very least, I wish an incurable itch upon everyone who has catcalled me on the street. I wish food poisoning and public embarrassment on everyone I've heard make a rape joke. I wish toothache and headlice and too-small shoes upon every stranger who has told me to smile. Which is to say, sometimes I forget I'm angry, but I am. Dietland is a complicated, thoughtful, and powerful expression of that same anger."—Annalisa Quinn, NPR.org    "Plum Kettle, a ghostwriter for a popular teen mag, is lured into a subversive sisterhood in this riotous first novel. Finally, the feminist murder mystery/makeover story we've been waiting for."—O, The Oprah Magazine, One of "10 Titles to Pick Up Now"    "A delightful, page-turning thriller that's also a feminist revenge fantasy. I tore through it in about two days—it is amazingly accessible while still being whip-smart, and it deals with timely issues without feeling like a lame Law & Order 'ripped from the headlines' stunt."——Jessica Grose, Lenny Letter "[Ms. Walker's] writing can spit with venom, at the rigid expectations of women's weight and sexuality...As a social commentary, Dietland is no shrill tirade. Ms. Walker captures the misery of failing to fit in, to fit into the right clothes, to fit in with the right people and their expectations."—The Economist "At 300 lbs., Plu —
Harper Perennial, 9780544704831, 336pp.
Publication Date: May 24, 2016
About the Author
Sarai Walker is the author of the novel Dietland, which has been published in more than a dozen countries and adapted as a television series for AMC. She has lectured on feminism and body image internationally, and has spoken about these topics widely in the media. Her articles and essays have appeared in The New York Times, The Washington Post, The Guardian and elsewhere, and she worked as a writer and editor on an updated version of Our Bodies, Ourselves. She holds an MFA in creative writing from Bennington College and a PhD in English from the University of London. She lives in Philadelphia.
1. Who is the "messenger from another world" (page 4) who seems to be following Plum at the start of the story? Plum says that the girl has come to "wake [her] from [her] sleep" (page 4). What does she mean by this? Would you say that the girl was successful?
2. Plum confesses that when she thinks of her life "back then" she "saw [herself] as an outline . . . waiting to be filled in" (page 5). What did she feel was lacking or missing in her life at that time? What does she believe will allow her to feel complete? Is she correct?
3. Plum responds to those who write to the advice column of a teen magazine. What kinds of questions do the girls ask? What do the people who write in seem to have in common? What kind of advice does Plum give them? What does Plum mean when she says that "people could be deleted, switched off" (page 10)? Does she maintain this point of view throughout the entire story? Why or why not?
4. Why does the girl who follows Plum write the word "Dietland" on Plum's hand? What does Plum initially think this means? What does her response reveal about her character? Is she correct? What is Dietland?
5. When Plum and her mother are living at Aunt Delia's house, people often stop to take photographs. What does Plum believe they are taking pictures of? What are these people actually taking pictures of? How does this detail tie in with the major themes of the novel?
6. What is Plum's real name? How did she get her nickname, and what does she see as the difference between the two identities? How does this change over the course of the story? What other characters could be said to have—or have had—more than one identity? What does this indicate about identity and womanhood?
7. How does Plum's mother respond to her daughter's weight-loss efforts? Why do you think that she responds in this way? Do you agree with her reaction? What kinds of things does Plum try in her attempts to lose weight? Are any of the methods successful? What does Plum mean when she says that she was a Baptist?
8. What is Calliope House? Who runs it? Who lives there, and why do they live there? How did the house get its name? How does the history of the house tie in with the major themes of the novel? What purpose does the house ultimately seem to serve?
9. Who is dropped out of the plane? Who are the Dirty Dozen? What do the people who are murdered have in common? What would you say is the link among all of them? Are their murders shocking? Why or why not?
10. What is the New Baptist Plan? What steps does it include? How does it differ from the other plans she has tried? What results does the plan seem to have? Would you say that it is successful for Plum? Why or why not?
11. How does Marlowe meet or defy Plum's initial expectations of what she will be like? What does Marlowe say was the best day of her life and why? What does Marlowe mean when she says that "Being a woman means being a faker" (page 145)? Do you agree with her point of view? Explain.
12. Why does Plum go underground at Calliope House? What does this entail? How does the experience ultimately affect Plum? Is she different after her reemergence? If so, how has she changed?
13. What does Plum identify as the major benefit of being fat? What is she able to do as a result of her weight that slimmer women cannot? How does this help her?
14. Why does Plum avoid using the word "fat" early in the novel (pages 88 and 105)? Is it significant that she starts using it proudly later on (pages 196–7)? Why is reclaiming this word important in Plum's transformation?
15. How is Jennifer portrayed in the media, and how do people respond to these reports? What is the "Jennifer effect"? What role does the media seem to play in the way that Jennifer is portrayed and understood? Plum says that people "talked about what was happening as if it were a Western" (page 212). What does she mean by this? How does this tie in with the way that we relate to the media today?
16. How does Sana's relationship to other young women influence or change Plum's relationship to the young women who write to her for advice? What common trauma does Plum ultimately realize all of the women share? How is this trauma defined? Is there a way for this trauma to be avoided?
17. Who is Jennifer? Is Jennifer a single person or a group of people? What is Soledad's relationship to Jennifer? Do you believe that Soledad's actions and the actions of Jennifer are justifiable in some way? Discuss. What motivates the actions that Jennifer is responsible for?
18. What kinds of confrontations does Plum face as she undergoes her transformation? Who initiates these confrontations, and what causes them? How does Plum handle each one? Are these confrontations surprising? Could they have been avoided? If so, how?
19. Does Plum ultimately go through with the weight-loss surgery? Why or why not? Do you think that she made the right decision? Does she ultimately succeed in transforming herself in the way that she had hoped?
20. Why does Verena say that "Virginia Woolf once wrote that it's more difficult to kill a phantom than a reality" (page 292)? What do you think she means by this? Do you agree?