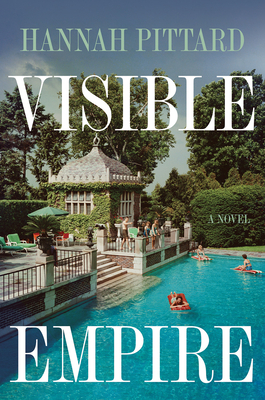 Visible Empire
Hardcover

* Individual store prices may vary.
Other Editions of This Title:
Digital Audiobook (6/4/2018)
Paperback (5/14/2019)
June 2018 Indie Next List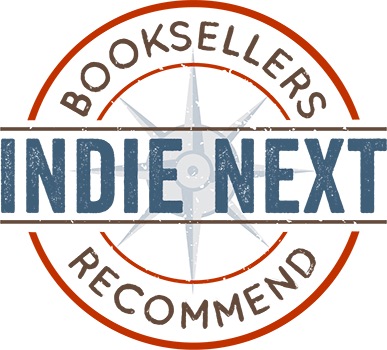 "Pulling from the historical record, Hannah Pittard has constructed a compelling novel around the Air France crash at Orly that shook the Atlanta art scene in 1962. The well-constructed narrative shifts effortlessly among a few characters to provide a richer, more comprehensive perspective on the disaster and its aftermath.
Visible Empire
goes well beyond a simple retelling of the contemporary newspaper accounts and addresses the issues of race, wealth, and culture prevalent in that moment and that still persist today."
— Jay McCoy, , ,
View the List
Summer 2019 Reading Group Indie Next List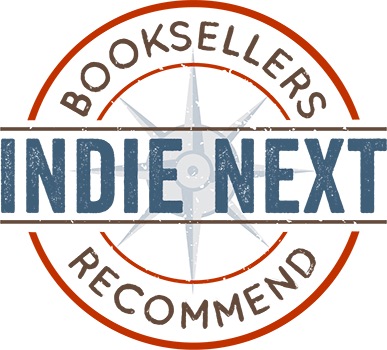 "When a plane full of Atlanta art society's elite crashes in France, the disaster transforms the city with astounding repercussions. Set against a backdrop of the rising civil rights movement,
Visible Empire
is a compelling tale of grief, race, and class. Author Hannah Pittard creates a riveting, emotional drama that will get book clubs talking and leave readers pondering the ways these same issues appear in contemporary America. Well done."
— Pamela Klinger-Horn, Excelsior Bay Books, Excelsior, MN
View the List
Description
An epic novel—based on true events—of love, grief, race, and wealth, charting a single sweltering summer in Atlanta that left no one unchanged

On a humid summer day, the phones begin to ring: disaster has struck. Chateau de Sully, a Boeing 707 chartered to ferry home more than one hundred of Atlanta's most prominent citizens from a European jaunt, crashed in Paris shortly after takeoff. It is the second-deadliest disaster in the history of aviation. Overnight, the city of Atlanta changes.

Left behind are children, spouses, lovers, and friends faced with renegotiating their lives. Robert, a newspaper editor, must decide if he can reconnect with his beloved but estranged wife, whose swindler parents have left her penniless. Nineteen-year-old Piedmont Dobbs, recently denied admission to an integrated school, senses a moment of uncertain opportunity. And Mayor Ivan Allen is tasked with the job of moving Atlanta forward—the hedonism of the 60s and the urgency of the Civil Rights movement at his city's doorstep.

Visible Empire is the story of a husband and wife who can't begin to understand each other until chaos drives them to clarity. It's a story of the promise and hope that remain in the wake of crisis.
Praise For Visible Empire…
An Indie Next List Pick
An Amazon Editors' Pick for Summer Fiction​
One of iBooks "Summer's Most Anticipated Books"
Belletrist Book Club's June Book of the Month
A New York Times Book Review "New & Noteworthy" Selection
An O, the Oprah Magazine "Top Book of Summer"
A Town & Country "Best Book to Read This June"
A Southern Living "Best New Book of Summer"
A Bitter Southerner "Upcoming Southern Novel We Can't Wait to Read"
A Refinery29 "Quick Beach Read Practically Written For Weekend Getaways"
A Globe and Mail "Coolest Book of the Season"
A Publisher's Lunch "Highly Anticipated" Title

"Captivating...[Pittard] brings her kaleidoscopic perspective to a catastrophe on an epic scale...With her keen eye for social markers and a deft weave of intersecting storylines, Pittard exposes social fissures and tensions over race and class, and how power and privilege play out in the shadows of grief."—Los Angeles Times

"Pittard's novel combines a sense of personal loss and turmoil with greater societal change as the civil rights movement arrives at its peak."—New York Times Book Review, A "New & Noteworthy" selection

"Pittard's earlier novels [...] established her as a formidable writer. The prose in Visible Empire [...] remains assured, polished, readable, and she renders a 1962 Atlanta that is vivid and just-enough interconnected. Ultimately, Pittard shoulders the burden of history with responsibility and resolve, and a brave imagination."—Atlanta Journal-Constitution

"On June 3, 1962, a flight carrying more than 100 of Atlanta's wealthiest residents crashed on takeoff from Paris. Pittard's kaleidoscopic novel, a fictionalized account of that disaster and its aftermath, illuminates the personal and communal grief (and, in some cases, wicked delight) of those left behind."—O, the Oprah Magazine, "Top Books of Summer"

"The writing throughout is masterful, bringing this turbulent time in local history to living, breathing life. A triumph."—Toronto Star

"Beautiful…In Pittard's masterful hands, the intricately woven plots and personalities that make up Visible Empire are relatable and corporeal...Pittard's command of voice is so dexterous and adroit…it takes an author of [her] caliber, finesse and nuance to articulate such a complicated place and time as Atlanta in the 1960s."—ArtsATL

"In 1962, Air France Flight 007 crashed upon takeoff and all 122 passengers—a group of prominent Atlanta citizens taking an inaugural jaunt on a route from Paris to Georgia—died. In this, the latest novel from Listen to Me author Hannah Pittard, that real-life crash kicks off a fictional series of events that changes a city and its people forever."—Town & Country, "The Best Books to Read This June"

"In the emotional aftermath of the June 1962 Paris plane crash that killed 120 of Atlanta's leading citizens, a chorus of grieving survivors tell tales of love and loss, even as their city — often divided by class and race — seeks to cope with change and uncertainty."—Minneapolis Star Tribune, "Summer Books"

"Embracing the promise and hope that remain in the wake of a crisis, this gripping novel by Atlanta native Hannah Pittard is based on a real-life tragedy: the crash of Air France 007 in 1962 that killed over 100 of Atlanta's cultural elite. At the time, it was the worst civilian plane crash in history. As grief-stricken loved ones struggle to rebuild their lives in this fictionalized account of the aftermath, the mayor must lead the city forward, with the hedonism of the '60s and the urgency of the Civil Rights movement at the doorstep."—Southern Seasons

"Pittard's excellent novel fictionalizes the tragic true event that changed the lives of so many Atlantans."—Refinery29, "15 Quick Beach Reads Practically Written For Weekend Getaways"

"With the captivating Visible Empire, [Pittard] brings her kaleidoscopic perspective to a catastrophe on an epic scale...With her keen eye for social markers and a deft weave of intersecting storylines, Pittard exposes social fissures and tensions over race and class, and how power and privilege play out in the shadows of grief."—National Book Review

"Remarkable…There's a really surprising range in the characters' experiences and in what [Pittard] explores…Well-researched and deeply considered."—BookRiot, "All the Books"

"Visible Empire has made several best-of-summer-reads lists, but it's more than a cottage companion. Its theme alone — that staggering chaos can serve to bring clarity to life, that the least of us can find our path again — makes it a read to be remembered and shared."—Winnipeg Free Press

"Based on the true story of Air France flight 007 – which crashed after takeoff in Paris en route to Atlanta in 1962 – Visible Empire is a tensely wound novel that follows the shock waves of this forgotten air disaster across a hot, humid summer. The plane was a charter, chock full of Georgia's biggest names in the arts, the manifest of the fallen a who's who list in Atlanta society. Grief rises like a miasma over Hannah Pittard's fourth novel, but it's also a love story of sorts, centred around newspaperman Robert and his estranged wife Lily, unexpectedly left penniless after the death of her wealthy parents in the crash."—Globe and Mail, "46 Coolest Books to Read this Summer" 

"Atlanta native Pittard fills the novel with historical details, local points of reference, and distinct examinations of race and class...making it an evocative and discussion-worthy choice for readers who appreciate vivid settings."—Booklist

"A dizzying yet compelling, dramatic read...Pittard's literary prowess is on full display through her ability to intermingle fact with fiction."—Shelf Awareness, Maximum Shelf

"This historical fiction novel is based on a real plane crash in Paris in the 1960s that killed over 100 of Atlanta's wealthiest patrons of the arts. It unfolds through the eyes of the people who lost loved ones in the crash or were affected by the tragedy. Most notable is the character Piedmont, a young black man whose story demonstrates racial tensions in the south during the civil rights movement."—Hello Giggles, "Books coming out this week"

"Visible Empire starts out as an examination of a mass tragedy and slowly morphs into something more intimate and revelatory. Hannah Pittard's novel is a deeply resonant portrait of individuals—and a city—in the throes of grief, and on the cusp of momentous change."—Tom Perrotta, author of Mrs. Fletcher and Little Children

"Hannah Pittard knows that Faulkner was right: the past is never dead - it isn't even past. In her stunning novel, Visible Empire, she brings harrowing incidents from 1962 into the present with the vivid immediacy of a documentary film. Writing of love, family, race, devastating loss, redemption, riveting mysteries revealed, Pittard composes a grand symphony of profound incidents and passages of life—a compassionate, spellbinding novel."—Howard Norman, author of My Darling Detective

"Visible Empire tells of a community altered by tragedy and of citizens brought together by calamity. But it is also about the disasters we cause and the wreckage we must sift through afterward in order to understand the more mysterious aspects of our hearts. For those who've been following Pittard since The Fates Will Find Their Way, it's a thrilling book to read because it is to witness an important writer climb to new heights, and then soar."—Adam Ross, author of Mr. Peanut

"Visible Empire is Hannah Pittard's best book to date. Compelling, shocking, strong and brave. Who should read this? Everyone, everyone."—Helen Ellis, author of American Housewife
 
"While stitching together the threads of several lives linked to a horrifying air disaster, Hannah Pittard unravels the fabric of their larger social world, revealing the true horror. Her prose is daring and confident, stellar and sharp. This is highly charged writing, a gripping and satisfying story."—Bobbie Ann Mason, author of In Country and The Girl in the Blue Beret
 
"Hannah Pittard is fast becoming one of the best writers of her generation, fusing the best aspects of literary and commercial fiction. Read her now, and thank me later."—Tom Franklin, author of Crooked Letter, Crooked Letter
 
"In Visible Empire Hannah Pittard has written a work that is intricate, emotionally difficult and frequently moving. It's a view of the past that tells us much of what we need to know about the present."—Rion Amilcar Scott, author of Insurrections
Mariner Books, 9780544748064, 288pp.
Publication Date: June 5, 2018
About the Author
HANNAH PITTARD was born in Atlanta. She is the author of four novels, including Listen to Me and The Fates Will Find Their Way. Her work has appeared in the Sewanee Review, the New York Times, and other publications. She is a professor of English at the University of Kentucky, where she directs the MFA program in creative writing.
or
Not Currently Available for Direct Purchase