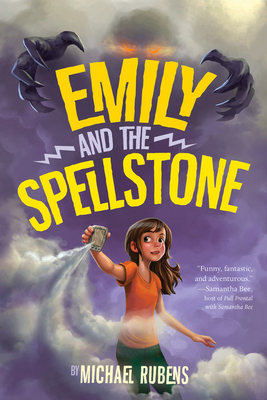 Emily and the Spellstone (Hardcover)
Clarion Books, 9780544790865, 288pp.
Publication Date: June 13, 2017
* Individual store prices may vary.
Description
Emily picks up a stone that looks like a cell phone but has unexpected magical powers. It's a Spellstone Now that she has become an unwilling Stonemaster--one who wields the power of the Stone--she has to figure out Spellstone technology fast if she is to survive a hair-raising adventure among giant dogs, demons, clones, mean girls, and deeply wicked people who want the Stone. A witty tale of a quiet girl who discovers she's a hero when she needs to be. Stonemasters rule.