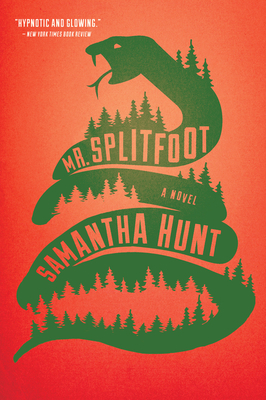 Mr. Splitfoot
Paperback

* Individual store prices may vary.
Other Editions of This Title:
Digital Audiobook (3/28/2016)
Compact Disc (3/29/2016)
MP3 CD (3/29/2016)
Compact Disc (3/29/2016)
January 2016 Indie Next List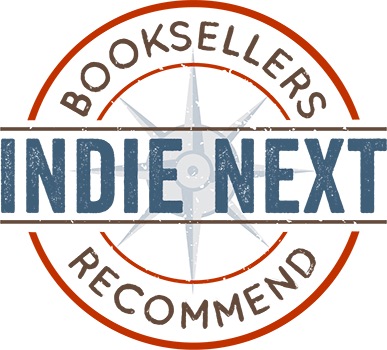 "When Cora's Aunt Ruth, whom she hasn't seen since childhood, shows up on her doorstep, mute yet demanding Cora follow her, Cora makes a split-second decision to do that to escape her dead-end job and the father of the baby she is carrying. The tale of the road trip that follows and the details of Ruth's past are told in alternating chapters until they merge. The cast of characters and settings are mysterious and creepy, like something out of a David Lynch movie. Readers will be compelled to keep the pages turning until the secrets are revealed."
— Kelley Drahushuk (W), The Spotty Dog, Hudson, NY
View the List
Description
A New York Times Editors' Choice and Indie Next Pick. From the author of The Invention of Everything Else comes a contemporary gothic about Mr. Splitfoot, who tracks two women across multiple decades as they march, each in her own time, toward a mysterious reckoning.

Ruth and Nat are orphans, packed into a house full of abandoned children run by a religious fanatic. To entertain their siblings, they channel the dead. Decades later, Ruth's niece, Cora, finds herself accidentally pregnant. After years of absence, Aunt Ruth appears, mute and full of intention. She is on a mysterious mission, leading Cora on an odyssey across the entire state of New York on foot. Where is Ruth taking them? Where has she been? And who—or what—has she hidden in the woods at the end of the road?

In an ingeniously structured dual narrative, two separate timelines move toward the same point of crisis. Their merging will upend and reinvent the whole. A subversive ghost story that is carefully plotted and elegantly constructed, Mr. Splitfoot will set your heart racing and your brain churning. Mysteries abound, criminals roam free, utopian communities show their age, the mundane world intrudes on the supernatural and vice versa.
Praise For Mr. Splitfoot…
A New York Times Editors' Choice  A Publishers Weekly Bestseller  Featured on the New York Times Paperback Row  Longlisted for the Brooklyn Eagles Literary Prize?  January 2016 Indie Next Pick  A Paris Review Staff Pick  Named a Best Book of 2016 by MPR News  One of TimeOut New York's "15 Best Books of 2016"  One of Esquire's "The 25 Best Books of 2016 (So Far)"  One of Refinery 29's "The Best Books Of 2016 So Far"  One of Paste Magazine's "The 16 Best Fiction Books of 2016 (So Far)"  One of BookRiot's "The Best Books Of 2016, So Far"?  One of Huffington Post's "5 Hot Books"  Featured on iBooks's "25 Best Books of January"  One of Read It Forward's "Favorite Reads of January"  A BookBrowse Editor's Choice    "Samantha Hunt's third novel, MR. SPLITFOOT, will haunt me...I've dog-eared so many pages in honor of vivid prose that my advance reader's copy of MR. SPLITFOOT curls up with fattened corners...the novel moves not just in two time frames, told through two voices, a first-person narrator and a third-, but also…it moves in the fourth dimension, stamping itself upon the reading mind. Hypnotic and glowing, MR. SPLITFOOT insists on its own ghostly presence."—Gregory Maguire, New York Times Book Review    "The historical and the fantastical entwine like snakes in Samantha Hunt's fiction...Turned around and around in these woods, you won't always know where you are, but there's a rare pleasure in this blend of romance and phantoms."—Washington Post    "This gripping novel alternates between two story lines: in one, the budding con artists Nat and Ruth struggle to survive in an abusive Christian foster home; in the other, set some years in the future, Ruth, inexplicably rendered mute, leads her niece, Cora, on a journey across New York State on foot. The narratives, which twist together into a shocking dénouement, are marked by ghost stories, from Nat and Ruth's forays into the world of mediums and séances to Cora's struggle to piece together her aunt's past. 'History holds up one side of our lives and fiction the other,' one character tells Cora, and the novel's pleasures lie in the intersections between the two."—New Yorker    "The ghosts of industrial America haunt the author's picaresque third novel alongside the maybe-supernatural kind. Deep in upstate New York, two orphaned teens break free of the shady Love of Christ! foster home and make a business of claiming to channel the dead; years later, one of them, Ruth, turns up mute and gaunt at the home of her pregnant niece and draws her into a mysterious march along the Erie Canal. The two narratives alternate suspensefully, building a world of hidden forces and untethered souls that feels like the dystopia we already live in."—Vulture, "7 Books You Need to Read This January"    "Mr. Splitfoot [is] at once an intriguing mystery with clues, suspense, enigmas galore, and an exhilarating, witty, poignant paean to the unexplainable, the unsolvable, the irreducibly mysterious...[Hunt's] epistemological and ethical rigor are complemented by a lovely respect for what remains uncategorizable, unable to be mastered or explained away."—The Boston Globe     "If you're looking for one of those books that's an escapist adventure, a gothic page-turner that is also so finely crafted that you'll feel enri —
Mariner Books, 9780544811812, 352pp.
Publication Date: January 24, 2017
About the Author
Samantha Hunt's novel about Nikola Tesla, The Invention of Everything Else was a finalist for the Orange Prize and winner of the Bard Fiction Prize. Her first novel, The Seas, a twisted tale of mermaids, won the National Book Foundation's Five under Thirty-five prize. She lives in upstate New York.