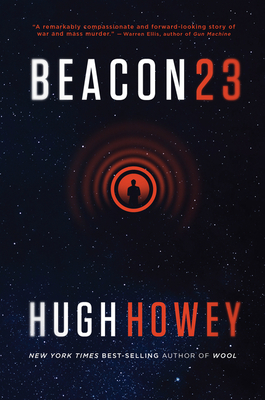 Beacon 23 (Paperback)
John Joseph Adams/Mariner Books, 9780544839632, 256pp.
Publication Date: February 9, 2016
* Individual store prices may vary.
Description
For centuries, men and women have manned lighthouses to ensure the safe passage of ships. It is a lonely job, and a thankless one for the most part. Until something goes wrong. Until a ship is in distress. In the twenty-third century, this job has moved into outer space. A network of beacons allows ships to travel across the Milky Way at many times the speed of light. These beacons are built to be robust. They never break down. They never fail. At least, they aren't supposed to.
About the Author
Hugh Howey is an indie-publishing wunderkind and the author of the award-winning Molly Fyde saga and the New York Times and USA Today best-selling Wool series. The Wool Omnibus won Kindle Book Review's 2012 Indie Book of the Year Award and has been translated in forty languages. HMH have published new editions of Shift, Dust, Beacon 23, and Sand, and we have released an original collection of his short fiction called Machine Learning.