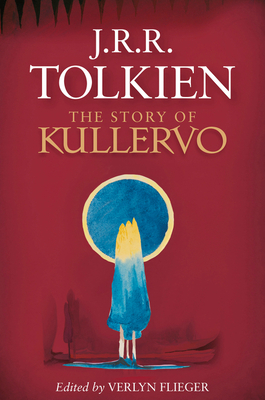 The Story Of Kullervo
Paperback

* Individual store prices may vary.
Other Editions of This Title:
Hardcover (4/5/2016)
Description
"Shows how Finnish mythology and folk tales were instrumental to how Tolkien created his own legendarium."—Boston Globe
 
Kullervo, son of Kalervo, is perhaps the darkest and most tragic of all J.R.R. Tolkien's characters. "Hapless Kullervo," as Tolkien called him, is a luckless orphan boy with supernatural powers and a tragic destiny.
 
Brought up in the homestead of the dark magician Untamo, who killed his father, kidnapped his mother, and tried three times to kill him when he was still a boy, Kullervo is alone save for the love of his twin sister, Wanona, and the magical powers of the black dog Musti, who guards him. When Kullervo is sold into slavery he swears revenge on the magician, but he will learn that even at the point of vengeance there is no escape from the cruelest of fates.
 
Tolkien himself said that The Story of Kullervo was "the germ of my attempt to write legends of my own," and was "a major matter in the legends of the First Age." Tolkien's Kullervo is the clear ancestor of Túrin Turambar, the tragic incestuous hero of The Silmarillion. Published with the author's drafts, notes, and lecture essays on its source work, the Kalevala, The Story of Kullervo is a foundation stone in the structure of Tolkien's invented world.
 
"A fascinating read."—NPR
Praise For The Story Of Kullervo…
"The tale blends Tolkien's trademark prose and epic poetry, and it is fascinating to catch this tantalizing glimpse into his brilliant mind . . .Will please readers who wish to unveil how Tolkien's creative process evolved." -- Booklist "Evokes the mythic grandeur that would come to characterize [Tolkien's] forays into the fantastic." -- Publishers Weekly "Brings these first fruits of Tolkien's fertile mind into the public eye at last . . . a fascinating read . . . Tolkien geeks will find plenty to geek out about . . . Tolkien's version of the Kullervo story and his writings about it have never been available to the public before, and to those who get a kick out of tracing the history of Tolkien's invented world of Middle-Earth, this edition is a great find. Flieger's edition lets Tolkien's text speak for itself, with all its imperfections and archaicisms; her beautifully precise notes easily clear up any confusion for the modern reader." -- NPR.org   —
William Morrow Paperbacks, 9780544947245, 192pp.
Publication Date: August 8, 2017
About the Author
J.R.R. TOLKIEN (1892–1973) is the creator of Middle-earth and author of such classic and extraordinary works of fiction as The Hobbit, The Lord of the Rings, and The Silmarillion. His books have been translated into more than fifty languages and have sold many millions of copies worldwide.