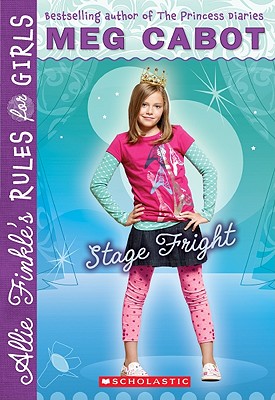 Allie Finkle's Rules for Girls Book 4
Stage Fright
Paperback

* Individual store prices may vary.
Other Editions of This Title:
Hardcover (9/1/2010)
Hardcover (9/1/2008)
Fall 2008 Kids' List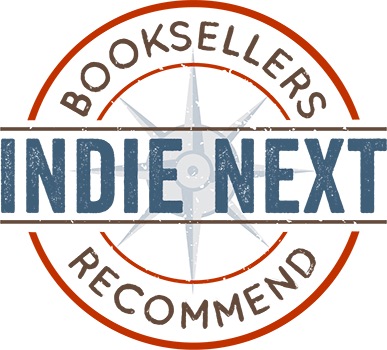 "Allie's back, with her wisdom-filled list of rules. This time, she uses her rules to navigate being the new kid at school. Will they give her the guidance she needs to outsmart the classroom bully? Or will she be saved by advice from an unlikely source? Readers will enjoy finding out."
— Lisa Fabiano, Wellesley Booksmith, Wellesley, MA
View the List
Description
Meg Cabot's youngest star is headed for the stage. . .at her school. For parent's night. But still, it's a starring role!

The fourth grade puts on a play written by Mrs. Hunter! Allie is sure she will walk away with the most coveted role--that of the princess, naturally-but one of her friends gets the part! What Allie doesn't realize is that the part she does get--that of the evil queen--is actually a better (and bigger) role. But Allie isn't content with just starring in the play. She goes full-on method and borrows some false eyelashes to wear for the play, which (what else is new?) causes a great deal of excited controversy. Allie learns it's not the size of the part, it's the size of the heart that matters.
Scholastic Inc., 9780545040464, 240pp.
Publication Date: August 1, 2010
About the Author
MEG CABOT'S many series and books for adults, teens, and tweens have included multiple #1 New York Times bestsellers and have sold more than fifteen million copies worldwide. Her Princess Diaries series has been published in more than thirty-eight countries and was made into two hit films by Disney. Meg also wrote the New York Times bestselling Mediator, Airhead, Insatiable, and Allie Finkle's Rules for Girls series, as well as the award-winning novels All-American Girl and Avalon High. Meg lives in Key West with her husband and two cats. Visit Meg online at www.megcabot.com.
What do you think about the opening line, "What's amazing is how you can be a normal kid one day, and then something happens that completely changes your life," of Allie Finkle's Rules for Girls: Stage Fright? Does it grab your attention? Has your life ever changed overnight because of something that happened?
Allie's mom lands a job on a TV show in town, Good News! Can you imagine if a member of your family became a TV regular? Would you show off or try to hide it?
If your class were going to put on a play like Allie's does, what would you want the play to be? What role would you want to play: actor, lighting designer, set designer, director, producer, choreographer (if there is dancing), costume designer, or make-up artist?
Sophie and Allie both want the lead role in Princess Penelope in the Realm of Recycling. Although Allie doesn't want to step on Sophie's toes, she also doesn't want to sell herself short. Would you try out for a lead part even if your best friend wanted it too?
What if your best friend got the part you wanted, like Sophie did with Allie's part? Would you be supportive of your friend or would you need to distance yourself because of your disappointment?
Mrs. Hunter's play is about doing your part to help save the environment. Do you recycle? Do you shut the lights when you leave the room or unplug your appliances when you're not using them? What other kinds of things do you do to take care of the planet?
One of Allie's rules is "It's always better to have things out in the open than to let them fester." Do you tend to keep something inside when it's bothering you, or do you let it out?
Do you think Mrs. Hunter was right in taking away Sophie's part because Sophie was being ungrateful and lashed out at Allie, or do you think Mrs. Hunter overreacted?
What does the line "There are no small parts, only small actors" mean to you? How does it relate to what happened to Allie and her classmates?
or
Not Currently Available for Direct Purchase