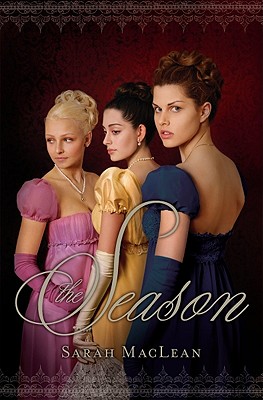 The Season (Paperback)
Orchard Books, 9780545048873, 345pp.
Publication Date: June 1, 2010
Description
Seventeen year old Lady Alexandra is strong-willed and sharp-tongued -- in a house full of older brothers and their friends, she had to learn to hold her own. Not the best makings for an aristocratic lady in Regency London. Yet her mother still dreams of marrying Alex off to someone safe, respectable, and wealthy. But between ball gown fittings, dances, and dinner parties, Alex, along with her two best friends, Ella and Vivi, manages to get herself into what may be her biggest scrape yet. When the Earl of Blackmoor is mysteriously killed, Alex decides to help his son, the brooding and devilishly handsome Gavin, uncover the truth. But will Alex's heart be stolen in the process? In an adventure brimming with espionage, murder, and other clandestine affairs, who could possibly have time to worry about finding a husband? Romance abounds as this year's season begins Praise for THE SEASON: T]he novel is grounded in both historical context . . . and historical detail . . . which set the scene convincingly. MacLean's lively character . . . provide a fun and unrestrained take on a buttoned-up era, and readers who choose to give themselves up to the tale will enjoy it. --KIRKUS REVIEWS Clever conversation in the spirit of Jane Austen makes this quite a page turner. --PUBLISHERS WEEKLY.
About the Author
Sarah MacLean grew up in Rhode Island, where she spent much of her free time bemoaning the fact that she was more than a century too late for her own Season. She currently lives in New York with her husband, their dog, and a ridiculously large collection of romance novels. She is currently at work on her second novel.
Advertisement