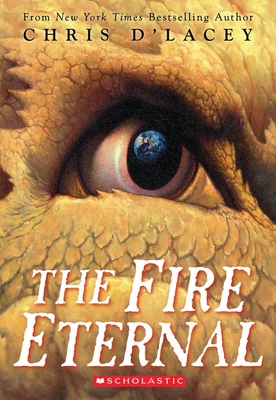 The Fire Eternal (Paperback)
Orchard Books, 9780545051644, 506pp.
Publication Date: January 1, 2010
Description
A stirring of new magic at the poles makes a fiery tale for readers in the 4th book in the NY TIMES bestselling Dragons series
Five years have passed since David Rain, now a bestselling author, disappeared mysteriously in the Artic. Slowly the ice is changing; bears are starving; dragons are rising; and the spirit Gaia, goddess of the Earth, is restless, wanting to act upon these changes. But all living things may suffer if she does. As the weather grows wilder and the ice caps melt, all eyes turn from the north to David's daughter, Alexa. She is the key to stopping it. . . . Can one girl save the world from the forces of evil before she disappears like her father?
Don't miss Chris d'Lacey's addition to his rich dragon mythology in his next series, The Erth Dragons
About the Author
Chris d'Lacey is the author of several highly acclaimed books, including the NEW YORK TIMES bestselling Last Dragon Chronicles: THE FIRE WITHIN, ICEFIRE, FIRE STAR, THE FIRE ETERNAL, DARK FIRE, FIRE WORLD, and THE FIRE ASCENDING. Additionally, he is the author of the middle-grade series The Dragons of Wayward Crescent, also published by Orchard Books. He lives in Devon, England, with his wife, where he is at work on his next book. Visit www.scholastic.com/LastDragonChronicles to learn more about Chris d'Lacey's books.
Advertisement