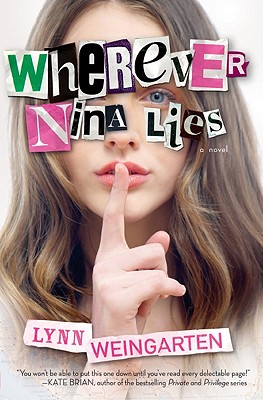 Wherever Nina Lies (Paperback)
Point, 9780545066334, 320pp.
Publication Date: February 1, 2010
Other Editions of This Title:
Paperback (8/28/2018)
Hardcover (2/1/2009)
* Individual store prices may vary.
Description
KIRKUS called this heart-pounding YA mystery "gripping...Sibling loyalty, quirky characters, misplaced trust and the very questionable kindness of a stranger guarantee a riveting read."

Nina was beautiful, wild, and adored by her younger sister, Ellie. But one day, Nina disappeared. 2 years later, everyone has given up hope that Nina will return, but Ellie knows her sister is out there. If only Ellie had a clue where to look.Then she gets one, in the form of a mysterious drawing. Determined to find Nina, Ellie takes off on a crazy, sexy cross-country road trip with the only person who believes she's got a chance - her hot, adventurous new crush. Along the way, Ellie finds a few things she wasn't planning on. Like love. Lies. And the most shocking thing of all: the truth.
About the Author
Lynn Weingarten had a couple friends who disappeared for a while during high school. But don't worry, they came back eventually. Lynn lives in New York City, where she spends a lot of time writing in coffee shops and eavesdropping. This is her first novel.