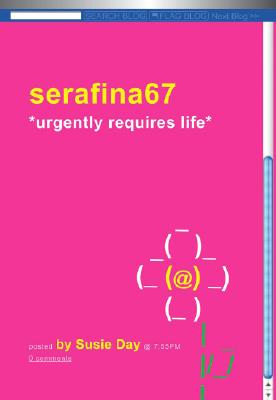 Serafina67 *Urgently Requires Life* (Hardcover)
Scholastic Press, 9780545073301, 235pp.
Publication Date: August 1, 2008
* Individual store prices may vary.
Description
Serafina doesn't have a boyfriend, doesn't have a best friend, and her parents fight all the time. But she does have a shiny new laptop (a present from her guilt-ridden and therefore overly-generous dad). And with the shiny new laptop, comes a shiny new identity: serafina67, blogging (and kissing) addict.
But in a year when the secrets turn serious, and friends and parents might not be what they seem, is spilling your whole life on the Internet such a bright idea? It might just lead to tears, trouble, hilarious online adventures and a fresh new take on writing - a novel told as a blog.
About the Author
Susie Day is the author of SERAFINA *URGENTLY REQUIRES LIFE* and MY INVISIBLE BOYFRIEND. She lives in Oxford, England.