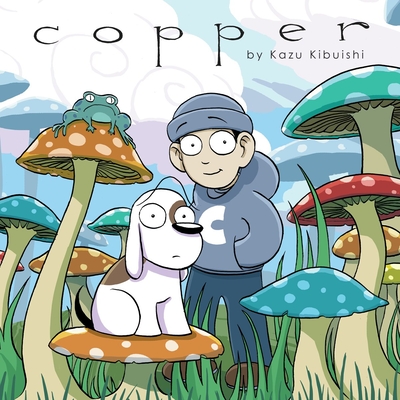 Copper (Paperback)
Graphix, 9780545098939, 94pp.
Publication Date: January 1, 2010
Description
Copper is curious, Fred is fearful. And together boy and dog are off on a series of adventures through marvelous worlds, powered by Copper's limitless enthusiasm and imagination. Each Copper and Fred story in this graphic novel collection is a complete vignette, filled with richly detailed settings and told with a wry sense of humor. These two enormously likable characters build ships and planes to travel to surprising destinations and have a knack for getting into all sorts of odd situations. Copper's good cheer always smoothes the way---and Fred can usually be won over if there's food involved.
About the Author
Kazu Kibuishi is the founder and editor of the critically acclaimed Flight anthologies, as well as the creator of COPPER. He lives in Alhambra, California, with his wife and fellow comics artist, Amy Kim Kibuishi, and their son. Visit him online at www.boltcity.com.
Advertisement