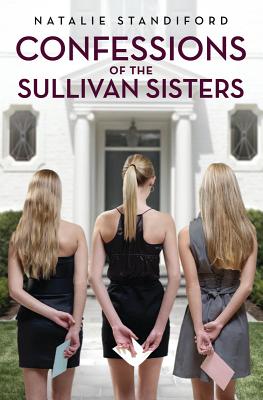 Confessions of the Sullivan Sisters (Paperback)
Scholastic Paperbacks, 9780545107112, 320pp.
Publication Date: November 1, 2012
Description
From the author of HOW TO SAY GOODBYE IN ROBOT, the story of a fractured family and three sisters' secrets.

The Sullivan sisters have a big problem. On Christmas Day their rich and imperious grandmother gathers the family and announces that she will soon die . . .and has cut the entire family out of her will. Since she is the source of almost all their income, this means they will soon be penniless.

Someone in the family has offended her deeply. If that person comes forward with a confession of her (or his) crime, submitted in writing to her lawyer by New Year's Day, she will reinstate the family in her will. Or at least consider it.

And so the confessions begin....

Some involve love.
Some involve hate.
Some involve life.
Some involve death.

No secret is too big or too small for the Sullivans, or for author Natalie Standiford, in this smart and funny novel about the confessions that can bring families together...or tear them apart.
About the Author
Natalie Standiford is the author of HOW TO SAY GOODBYE IN ROBOT, CONFESSIONS OF THE SULLIVAN SISTERS, and THE SECRET TREE. She is originally from Maryland, but now lives in New York City and plays in the all-YA-author band Tiger Beat.
Praise For Confessions of the Sullivan Sisters…
Praise for Confessions of the Sullivan Sisters:

* "This book has a long shelf life ahead of it, and can be easily offered to any teen as an excellent read." - School Library Journal, starred review

"[H]umor abounds in the inner workings of this interesting and unusual family." - Kirkus Reviews

"Standiford makes reading about Baltimore high society and the flawed, pampered, but likable Sullivans feel like a wickedly guilty pleasure....Readers will wish that more family members had confessions to make." - Publishers Weekly

"[A] sweet and charming new novel." - VOYA
Advertisement