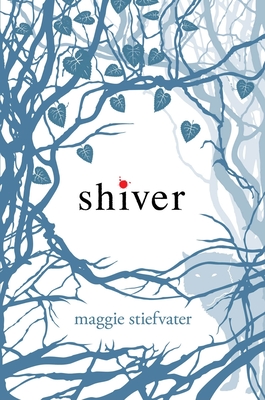 Shiver (Shiver, Book 1)
Hardcover

* Individual store prices may vary.
Other Editions of This Title:
Paperback (4/29/2014)
CD-Audio (8/1/2009)
Paperback (6/1/2010)
Hardcover, Large Print (6/2/2010)
CD-Audio (8/1/2009)
Prebound (6/1/2010)
Prebound (4/29/2014)
Paperback (1/1/2012)
Autumn 2009 Kids' Indie Next List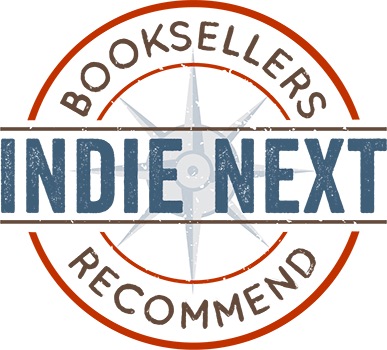 "In this touching love story, Grace tries to rescue Sam -- the love of her life -- from his fate as a werewolf. But time is running out, for the next time Sam changes it will be forever. The tightly knit plot and excellent character development will envelop readers in this story."
— Krisann Blake, The Bookworm, Omaha, NE
View the List
Description
From a dazzlingly talented young writer, a haunting and original supernatural romance in the vein of TWILIGHT.
For years, Grace has watched the wolves in the woods behind her house. One yellow-eyed wolf--her wolf--is a chilling presence she can't seem to live without. Meanwhile, Sam has lived two lives: In winter, the frozen woods, the protection of the pack, and the silent company of a fearless girl. In summer, a few precious months of being human . . . until the cold makes him shift back again.

Now, Grace meets a yellow-eyed boy whose familiarity takes her breath away. It's her wolf. It has to be. But as winter nears, Sam must fight to stay human--or risk losing himself, and Grace, forever.
Praise For Shiver (Shiver, Book 1)…
Praise for Shiver:

#1 New York Times Bestseller


*"A lyrical tale of alienated werewolves and first love... Stiefvater skillfully increases the tension throughout; her take on werewolves is interesting and original while her characters are refreshingly willing to use their brains to deal with the challenges they face." - Publishers Weekly, starred review


"This novel is perfect for Twilight fans or a Romeo and Juliet list. It is sensuous, intense, riveting, and so very satisfying." - Voice of Youth Advocates


"Readers will be able to enjoy Stiefvater's fast-paced storytelling and dedication to the old-fashioned art of creating a believable and enduring romance. Shiver is beautifully written, even poetic at times, and a perfect indulgence for readers of all ages." - Bookpage.com
Scholastic Press, 9780545123266, 400pp.
Publication Date: August 1, 2009
About the Author
Maggie Stiefvater is the #1 New York Times bestselling author of the novels Shiver, Linger, Forever, and Sinner. Her novel The Scorpio Races was named a Michael L. Printz Honor Book by the American Library Association. The first book in The Raven Cycle, The Raven Boys, was a Publishers Weekly Best Book of the Year and the second book, The Dream Thieves, was an ALA Best Book for Young Adults. The third book, Blue Lily, Lily Blue, received five starred reviews. The final book, The Raven King, received four. She is also the author of All the Crooked Saints and Call Down the Hawk. She is also an artist and musician. She lives in Virginia with her husband and their two children. You can visit her online at maggiestiefvater.com.
Book Videos
Grace calls Sam "her wolf." Why does she gravitate to Sam as a wolf?
How are wolves' eyes different from human eyes, besides the color? What might a person see in a wolf's eyes to make them think there was a human being behind those eyes?
Grace's father left her in a car in the heat and nearly killed her, and this was just a few days after wolves had attacked her and nearly killed her. Throughout Grace's teenage years, her parents were never home. Why are Grace's parents so negligent? Do you think their negligence counts as abuse?
Even though Grace's parents are negligent, do you think they still love Grace?
Beck describes Sam's parents as "silly, vapid parents" and "as clueless as a pair of pigeons." Was it wrong for Beck to assume he could give Sam a better life?
How might Sam have been different if he had stayed a human and had been raised by his parents?
Sam says that some people don't make good werewolves. What does he mean? Why is Jack Culpeper a threat as a wolf?
Werewolves can symbolize many things. Think of a werewolf's defining characteristics. What do you think werewolves symbolize?
There is a lot of talk about obsession in Shiver. Do you think Grace's love for Sam is obsessive? Do you think their relationship is healthy?
Why does Shelby dislike Grace? How might Grace be a threat to Shelby?
When Isabel tells Grace about her idea about infecting Jack, Olivia, and Sam with meningitis, she says "I don't give a crap if you do it to Sam and Olivia." Do you think she means that? Do you think Isabel covers up her emotions?
Would you trust Isabel? Why or why not?
Why do you think Olivia embraces becoming a wolf while Sam wishes he were human? How would you feel if you were turned into a werewolf?
Beck says he needed to recruit new werewolves in order to have someone to take care of the pack. Even if the teenagers were willing to become werewolves, do you think it was right for Beck to do it? Would you feel differently if they were adults?
How is a wolf pack like a family?