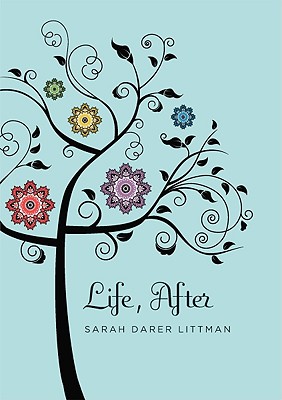 Life, After
Hardcover

* Individual store prices may vary.
Other Editions of This Title:
Paperback (5/1/2011)
Description
Dani's life will never be the same.
After a terrorist attack kills Dani's aunt and unborn cousin, life in Argentina--private school, a boyfriend, a loving family--crumbles quickly. In order to escape a country that is sinking under their feet, Dani and her family move to the United States. It's supposed to be a fresh start, but when you're living in a cramped apartment and going to high school where all the classes are in another language--and not everyone is friendly--life in American is not all it's cracked up to be. Dani misses her old friends, her life, Before.

But then Dani meets a boy named Jon, who isn't like all the other students. Through him, she becomes friends with Jessica, one of the popular girls, who is harboring a secret of her own. And then there's Brian, the boy who makes Dani's pulse race. In her new life, the one After, Dani learns how to heal and forgive. She finds the courage to say goodbye and allows herself to love and be loved again.
Praise For Life, After…
Praise for Sarah Darer Littman


Backlash
"Littman pens a raw, frighteningly realistic, and absorbing look at cyberbullying and the damaging effects of airing private trauma in a public forum." -- Publishers Weekly

"This is a powerful and credible story." -- Booklist


Want to Go Private?
"A bold investigation of a potentially lethal, if common, mixture for teen girls: emotional immaturity, technology and emerging sexuality." -- Los Angeles Times

"This book is a compelling, if not disturbing, read." -- School Library Journal


Anything But Okay
"With well-developed characters, Littman explores growth and personal relationships alongside pain, mental illness, and social issues -- showing how people can come together to heal." -- Kirkus Reviews

"This novel by Littman tackles the current sociopolitical climate with multifaceted, redeemable characters." -- Publishers Weekly


In Case You Missed It
"Littman crafts an unnerving cautionary tale about misplaced digital trust and illusions of privacy." -- Publishers Weekly


"An unexpectedly layered story of slow awakening and redemption." -- Kirkus Reviews




Life, After
"Convincing and absorbing." -- Publishers Weekly

"Littman catches the voice of teen readers with her spot-on dialogue and realistic situations." -- The Jewish Journal


Purge
"An intimate and powerful novel." -- The Stamford Times
Scholastic Press, 9780545151443, 288pp.
Publication Date: July 1, 2010
About the Author
Sarah Darer Littman is the critically acclaimed author of Backlash; Want to Go Private?; Anything But Okay; In Case You Missed It; Life, After; and Purge. She is also an award-winning news columnist and teaches writing at Western Connecticut State University and with the Yale Writers' Conference. Sarah lives in Connecticut with her family, in a house that never seems to have enough bookshelves. You can visit her online at sarahdarerlittman.com.
or
Not Currently Available for Direct Purchase