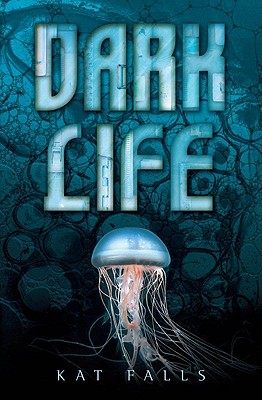 Dark Life (Hardcover)
Book 1
Scholastic Press, 9780545178143, 304pp.
Publication Date: May 1, 2010
* Individual store prices may vary.
Summer 2010 Kids' Next List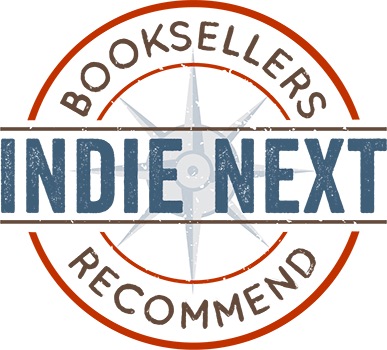 "After global warming-induced floods and landslides drastically reduced the amount of dry land to live on, Ty's family were among the first pioneers to populate the ocean floor. But when the government demands that the settlers capture a deadly band of undersea outlaws on their own, Ty must join forces with 'Topsider' Gemma in order to save his very way of life. A fantastic dystopian young adult debut!"
— Whitney Spotts, Schuler Books & Music, Lansing, MI
View the List
Description
A thrilling futuristic adventure set deep undersea, Dark Life follows the settlers of the world's first subsea settlement as they defend their homesteads against a brazen band of outlaws.

Set in an apocalyptic future where rising oceans have swallowed up entire regions and people live packed like sardines on the dry land left, DARK LIFE is the harrowing tale of underwater pioneers who have carved out a life for themselves in the harsh deep-sea environment, farming the seafloor in exchange for the land deed.

The story follows Ty, who has lived his whole life on his family's homestead and has dreams of claiming his own stake when he turns eighteen. But when outlaws' attacks on government supply ships and settlements...
About the Author
Kat Falls is the author of Dark Life and its sequel, Rip Tide. A graduate of Rensselaer Polytechnic Institute, she holds an MFA in screenwriting from Northwestern University, where she now teaches. She lives in Illinois with her husband and three children.
Praise For Dark Life: Book 1…
The worldbuilding of countless eco-thrillers serves here as the setting for a classic Western. A Western, that is, with plankton instead of cows, harpoons instead of six-shooters and submarines instead of covered wagons. Ty lives below the ocean, in a future in which water levels have risen and Topsiders live cramped together in unbearable conditions. Undersea, any brave settler can stake a claim and build a huge homestead. Ty was born down here, and he loves it. When he encounters freckle-faced Topsider orphan Gemma, he revels in showing her his world, from inflatable houses shaped like jellyfish to beautiful schools of swordfish. If only they weren\u2019t in danger from the villainous Seablite gang that keeps attacking homesteads! This caper features a slew of Western standards—the crabby old doctor (\u201cDoc\u201d), the saloon filled with bandanna-clad thugs, the posse of furious citizens—and a few plot twists keep the tension high. A thrilling conversion of the classics to one of our newer frontiers. (Science fiction. 10-12)
— Kirkus, April 1, 2010

Sixteen-year-old Ty, first child born to the pioneers who live in the depths of the ocean, has little patience for topsiders (land dwellers) until he meets feisty Gemma, who immediately enlists his help to locate her missing older brother. Their search is interrupted by pirate attacks of the notorious Seablite Gang and an ultimatum from the Commonwealth Government (located topside) that makes the pioneers responsible for stopping the raids. Ty and Gemma uncover connections between the pirates, illicit medical experiments, and Gemma\u2019s missing sibling, who happens to have secret supernatural gifts—like Ty. Although set in an undersea future, this rousing adventure has all the hallmarks of a western, including outlaws, homesteaders, and plenty of shoot-\u2019em-up action (only with harpoonlike weapons). Good guys and bad guys are fairly obvious, as is the outcome, but the exotic setting and well-conceived details about undersea living, along with likable characters and a minor surprise at the end, will keep readers turning the pages. Try this with the ecofiction of David Klass.
— Cindy Welch, Booklist, May 15, 2010

It's not \u201cGo West, young man,\u201d but \u201cGo Deep,\u201d in this action-packed aquatic adventure by newcomer Falls. Years after climate changes have devastated the Earth's surface, the new frontier is underwater, where rugged individualists have carved out lives on the ocean floor. \u201cThe Topsiders clung to the chunks of oversea land that were still left, and they didn't understand why we weren't clinging, too,\u201d says 15-year-old narrator Ty, part of the first generation born and bred in the so-called Dark Life. When he meets Gemma, a Topsider girl searching for her lost brother among the prospectors and toughs of the region, Ty feels obligated to protect her, especially when they run afoul of the Seablite Gang, pirates who've been preying on local settlers. In their struggle for survival, Ty and Gemma learn the fate of her brother and uncover long-hidden secrets regarding the Deep Life. Though the science and future history are only lightly explored, there's no denying the nifty premise, solid characterization, and tense moments that contribute to a cinematic reading experience. Falls's undersea world warrants further exploration. Ages 9–12. (May)
— Publishers Weekly, April 5, 2010

or
Not Currently Available for Direct Purchase