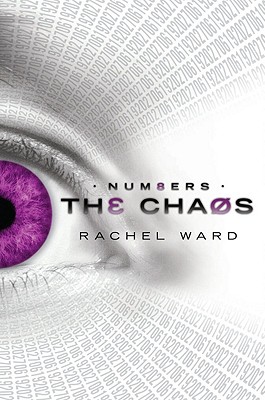 Numbers Book 2 (Hardcover)
The Chaos
Chicken House, 9780545242691, 352pp.
Publication Date: March 1, 2011
* Individual store prices may vary.
Description
The curse of the NUM8ERS continues in Rachel Ward's CHA0T1C, earth-shattering sequel!

Adam has more than inherited his mother's curse: When he looks in someone's eyes, he not only sees the date of their death...he feels the searing, shocking pain of it. Since Jem died, Adam has lived by the sea with his great-grandmother, Val. But when rising tides flood the coast, they return to London. The city is an alien, exciting, frightening place. Most disturbing of all, Adam can't help but clock how many people's numbers are in January 2027; how many are on New Year's Day. What chaos awaits the world? Can he and Sarah stop a catastrophe? Or are they, too, counted among the "twenty-sevens"?
About the Author
RACHEL WARD first won a writers' award at a regional arts festival, and her prize-winning short story turned into the opening chapter of NUMBERS, her breakout debut novel. Its sequel, THE CHAOS, was published in Spring 2011; the trilogy concludes with INFINITY. Rachel lives in Bath, England, with her husband and their two children.