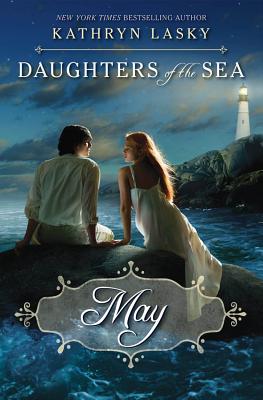 Daughters of the Sea #2 (Paperback)
May
Scholastic Press, 9780545243315, 336pp.
Publication Date: February 1, 2012
Other Editions of This Title:
Hardcover (3/1/2011)
* Individual store prices may vary.
Description
The second book in bestselling author Kathryn Lasky's stunning foray into paranormal romance.

May feels her life drying up. The sea calls to her, but her parents forbid her from swimming. She longs for books, but her mother finds her passion for learning strange. She yearns for independence, but a persistent suitor, Rudd, wants to tame her spirited ways.

Yet after her fifteenth birthday, the urge to break free becomes overpowering and May makes a life-changing discovery. She does not belong on land where girls are meant to be obedient. She is a mermaid--a creature of the sea.
About the Author
Kathryn Lasky is the Newbery Honor-winning author of over one hundred books for children and young adults. Her beloved Guardians of Ga'Hoole fantasy series has sold more than 4 million copies, and she is the author of the Daughters of the Sea series, the Wolves of the Beyond series, as well as A TIME FOR COURAGE and other Dear America titles. Kathryn has also written a number of critically acclaimed nonfiction titles, such as BEYOND THE BURNING TIME and TRUE NORTH. She lives with her husband in Cambridge, MA.