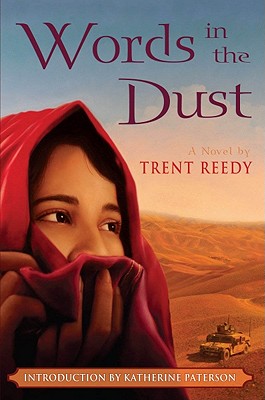 Words in the Dust (Hardcover)
Arthur A. Levine Books, 9780545261258, 266pp.
Publication Date: January 1, 2011
Description
Zulaikha hopes. She hopes for peace, now that the Taliban have been driven from Afghanistan; a good relationship with her hard stepmother; and one day even to go to school, or to have her cleft palate fixed. Zulaikha knows all will be provided for her--"Inshallah," God willing.
Then she meets Meena, who offers to teach her the Afghan poetry she taught her late mother. And the Americans come to her village, promising not just new opportunities and dangers, but surgery to fix her face. These changes could mean a whole new life for Zulaikha--but can she dare to hope they'll come true?
About the Author
Trent Reedy is the author of Divided We Fall, Burning Nation, and The Last Full Measure, a trilogy about the second American Civil War; If You're Reading This; Stealing Air; and Words in the Dust, which was the winner of the Christopher Medal and an Al Roker's Book Club pick on the Today Show. Trent and his family live near Spokane, Washington. Please visit his website at www.trentreedy.com.
Advertisement