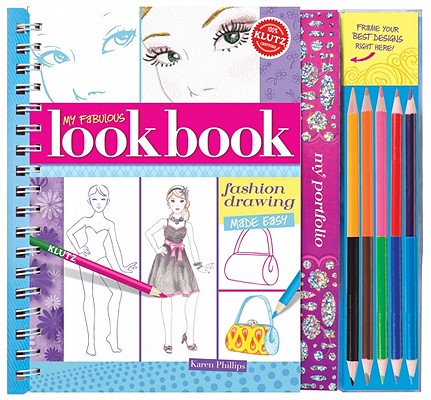 My Fabulous Look Book: Fashion Drawing Made Easy [With Paper Frames and 5 Colored Pencils] (Spiral)
Fashion Drawing Made Easy [With Paper Frames and 5 Colored Pencils]
Klutz, 9780545346207, 114pp.
Publication Date: August 1, 2011
Description
The fashion book gets an ultimate makeover. As a young fashionista you'll play the part of fashion designer, hair stylist, makeup artist, and personal stylist as you design outfits, then color in makeup, hairstyles, and accessories. This fashion sketchbook features 75 pages of art starters--lightly-printed outlines of faces, figures, and fashionable extras. Add sparkling stickers to enhance your creations, then take your best looks from the runway to the boutique as you display them in the Look Book portfolio of keepsake album pages with die-cut frames.
Comes with: 114 page book, 72 art-starter pages, 5 double-tipped pencils in 10 colors, sparkly stickers, 16 pages of die-cut frames.
Advertisement