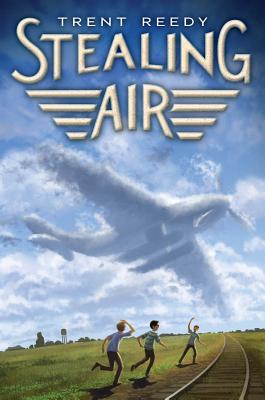 Stealing Air (Hardcover)
Arthur A. Levine Books, 9780545383073, 266pp.
Publication Date: October 1, 2012
Description
When his dad announced they were moving to Iowa, Brian looked forward to making some new friends. But on his first day there he makes an enemy instead -- Frankie Heller, the meanest kid in town. Brian needs to hang out with someone cool to get back on track. . . .
Alex has always been the coolest guy around, and good with money, just like his dad. But now the family is struggling, and he needs to make some cash to keep up appearances. Then an opportunity falls in his lap . . . .
Max is a scientific genius, but his parents are always busy with their own work. Building an actual plane should get their attention -- if only he wasn't scared of heights . . .
The answer to all three boys' problems starts with Max's secret flyer. But Frankie and the laws of popularity and physics stand in their way. Can they work together in time to get their plan AND their plane off the ground?

About the Author
Trent Reedy is the author of Divided We Fall, Burning Nation, and The Last Full Measure, a trilogy about the second American Civil War; If You're Reading This; Stealing Air; and Words in the Dust, which was the winner of the Christopher Medal and an Al Roker's Book Club pick on the Today Show. Trent and his family live near Spokane, Washington. Please visit his website at www.trentreedy.com.
Advertisement